View Archived Newsletter
DSA News - DanceSport on TV, State Opens, National Update Meeting and more
---
Welcome to the DSA News for October. In this issue of DSA's newsletter we tell you the great news about:
'The floor is yours' - talent show - ABC ME
World champions coming to Australia
Interstate news

WA State Open
NSW State Open
SA State Open

Dress codes for Juvenile boys
Police Citizens Youth Clubs - Handbook
February National Update in NSW
Enjoy reading!
Have some dance news to share? Email marketing@dancesport.org.au
President's message
To be elected President of DanceSport Australia by my peers on the National Council is a great privilege and honour.
The key components of this role are in shaping the vision for growth and clear pathways towards the future for all our stakeholders; to build strong alliances with societies, and provide assistance for our Registered Teaching Facilities and dancers.
Given the challenges the world is facing in the rapid development of technology, DanceSport has a golden opportunity to deliver experiential learning for this generation. Human interaction, communication, resilience, critical thinking - these values are not new, but are vitally important to the world and are all demonstrated through our beautiful sport. DanceSport must continue to build with surefooted steps, solid foundations and clear pathways.
I ask all of you to renew your enthusiasm for our sport, find your contribution, and together we will create a flourishing environment for DanceSport in this new era.
Gordon Gilkes
President DSA
PS - If you want to contribute to the next edition please contact our Marketing Director, Geoff Vine at marketing@dancesport.org.au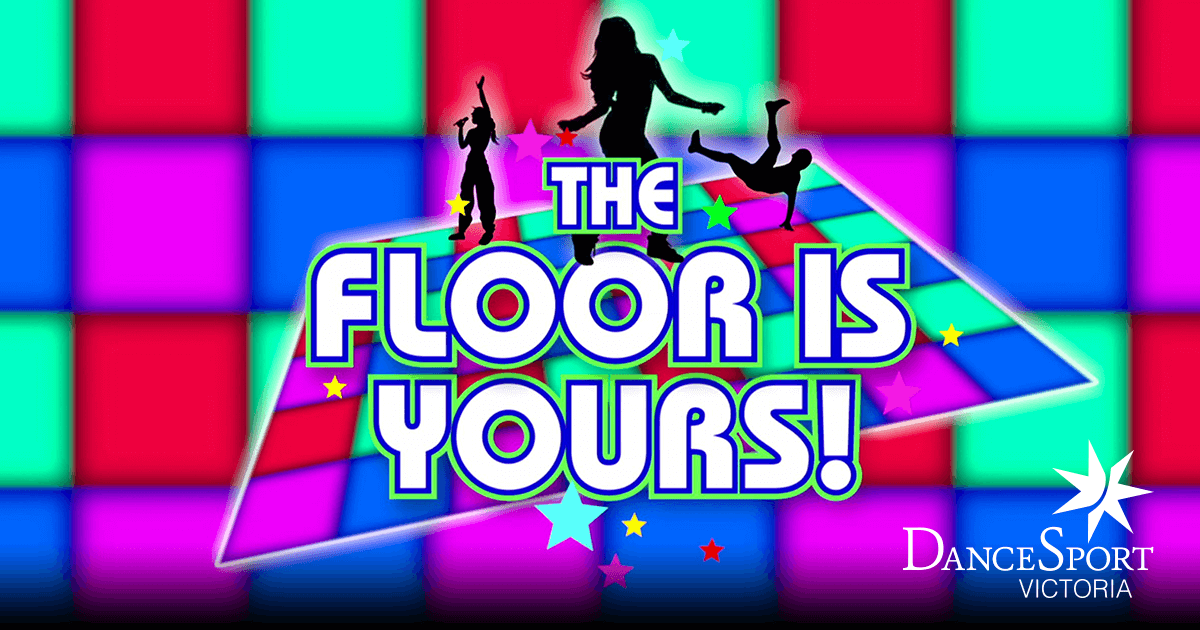 ABC ME - 'The floor is yours' talent showcase'
ABC TV has featured some of DSV's junior couples in a talent showcase.
Some of our keen DanceSport youngsters showed off the Cha Cha and Jive on 'The floor is yours' talent show.
They did a great job! They danced well and of course were beautifully presented.
DanceSport on TV
See it on ABC iView. Find out the rest more details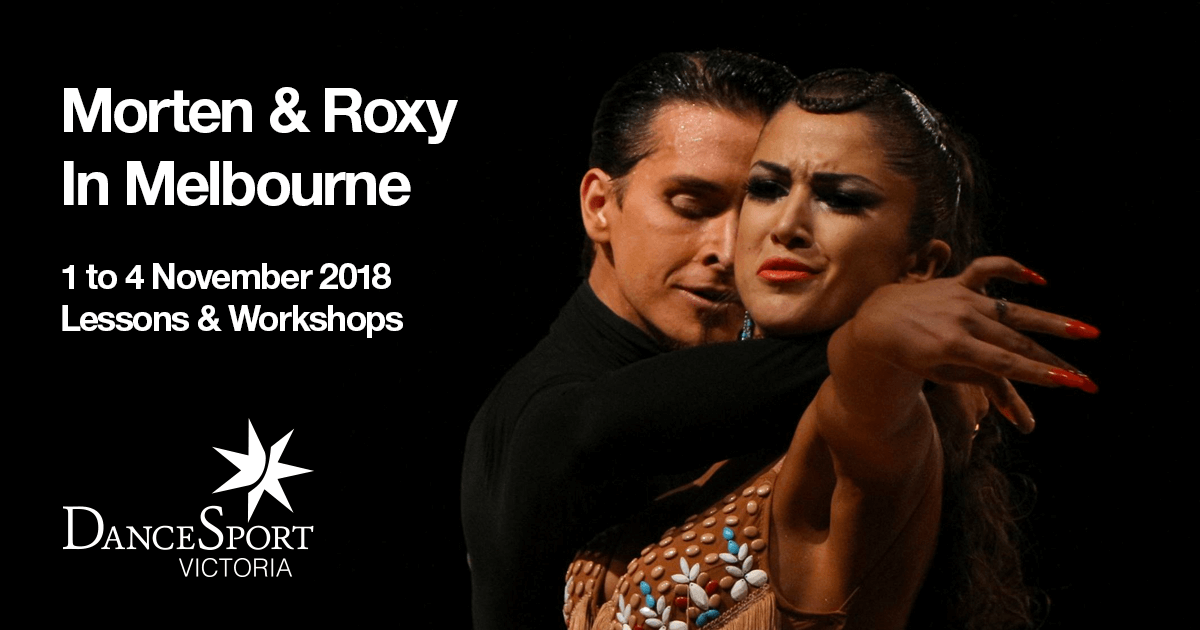 Morten and Roxy coming to Australia
DanceSport Victoria is proud to welcome Morten Lowe and Roselina (Roxy) Doneva to Melbourne for:
1, 2, 3 and 4 November 2018
Lessons and Workshop are available
Blackpool, International, UK Amateur Champions and more
Morten and Roxy won the Blackpool Amateur Latin championships in May 2016. Find out more about this amazing couple in an "Interview with Morten Lowe and Roselina Doneva."
Don't miss your chance to work with two of the world's best Latin dancers
To secure your spot, contact Meagen Alderton: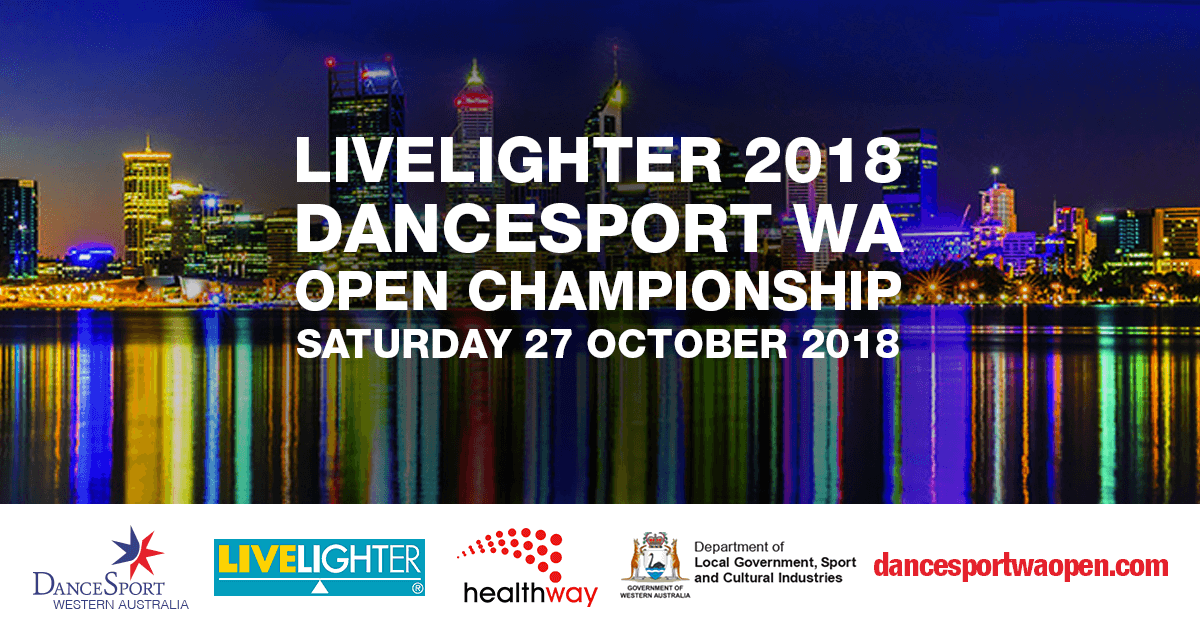 DanceSport WA Open Championship 2018
Saturday 27 October 2018
Join us for WA's premier DanceSport event:
One price for day and night
Day and night tiered seating in stadium
All day floor-side tables of 8
More at www.dancesportwaopen.com.
Online entries: www.dancesport.org.au
So much to see and do
We would love you to be part of our WA State event:
Stay longer and enjoy beautiful warm Perth
Stunning endless white beaches
Fabulous food and wineries
For more tourist information go to www.tourism.wa.gov.au.
Accommodation
Stay in vibrant Fremantle at the Terrace Central B&B Hotel:
Attractive rates for DanceSport
Comfortable and affordable
Happy dancing in Perth!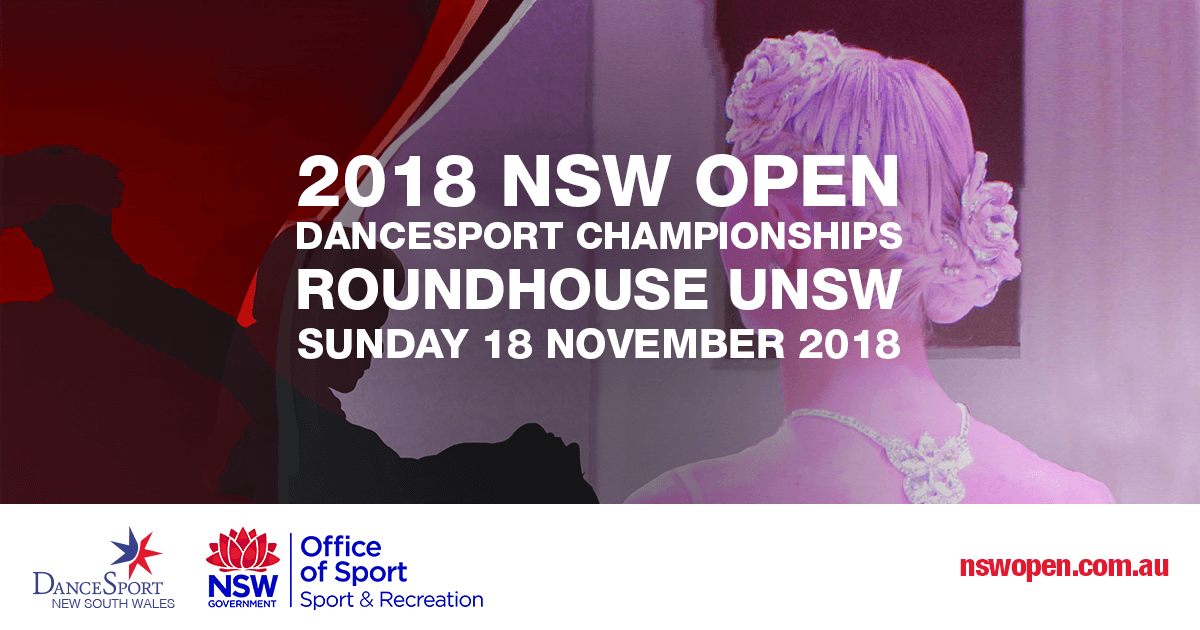 DanceSport NSW Open Championship
Just like dancing at Albert Hall, London
Dance on a round floor in the newly renovated Roundhouse
University of NSW's iconic function venue
Sunday 18 November 2018
Early bird
Great rates are running out quickly.
Competitor entry fees available till 18 October
Competitor late entry fees up to 25 October (subject to a $20 late fee)
However spectator tickets are available right up to the day
Sponsors
DanceSport NSW gratefully thank their sponsors for their generosity at this prestigious event.
More information at www.nswopen.com.au
Happy dancing in Sydney!
PS - Seeking a volunteer
DanceSport NSW is currently looking for a volunteer to manage their event website for the 2019 Open. If interested please contact exec.nsw@dancesport.org.au.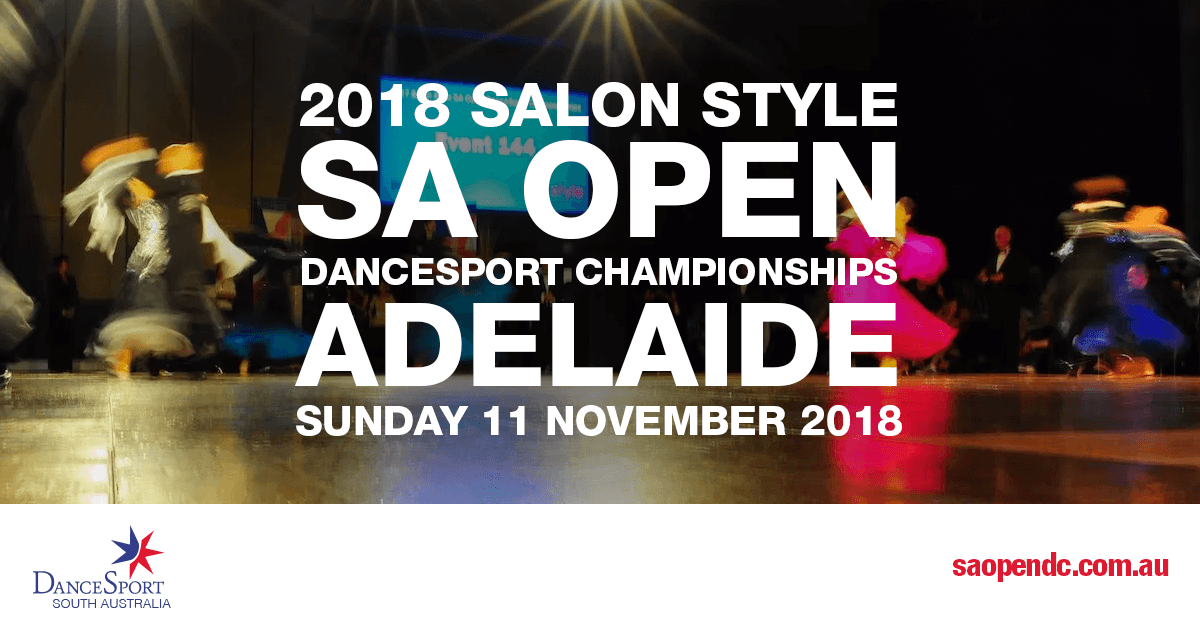 SA Open returns to the iconic Adelaide Oval
Last year DanceSport South Australia was held at a new venue - the Adelaide Oval, which has been renovated - and the competitors and spectators loved it.
Great venue
The function room has:
All the right amenities for DanceSport
Floor to ceiling windows
The latest technology
Full facilities
Within walking distance to hotels and restaurants
More details
The function room has:
More information
Happy dancing in Adelaide!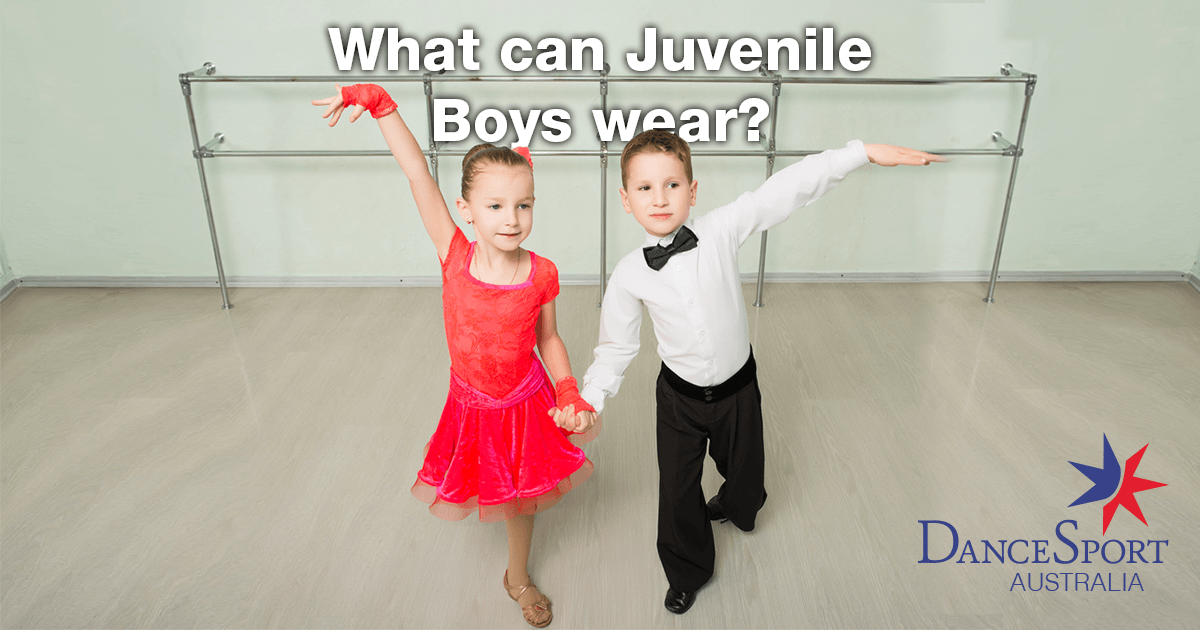 Juvenile boys competition wear
In the third of our series, 'What will I wear', we are focusing on Juvenile boys.
Affordable and accessible
Like all the dress requirements for both Recreational division and young people, the aim is driven by giving families and beginners an affordable entry to our sport.
KISS principle
Attire is kept simple:
Basic colours for trousers
Standard off-the-rack shirts
Black for everything else: shoes and accessories
Please see here for more details for a clearer idea on how to dress your young man easily and cheaply - with accompanying images.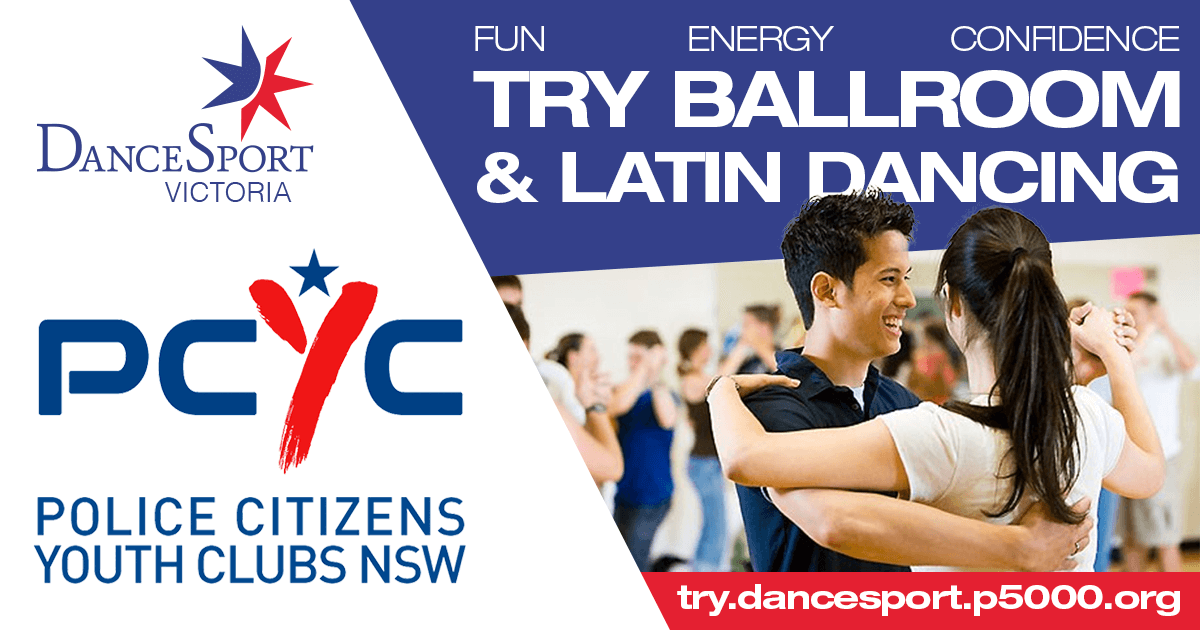 The Police Citizens Youth Clubs (PCYC) Street Smart Handbook
Advert aimed at youth
As a way of assisting disadvantaged youth, DSV placed an advertisement in the Street Smart Handbook for Police Youth Clubs:
Potential to reach over 60,000 young people
Advert will run over 12 months in three editions
What is PCYC?
The Police Citizens Youth Clubs are:
Police community groups started in 1926
Victoria based
Halls include gyms, boxing rings, judo and many other sports
Venues - usually in areas with limited facilities
Run as non-profit organisations
DanceSport believes this partnership is important, as we work together to support today's youth.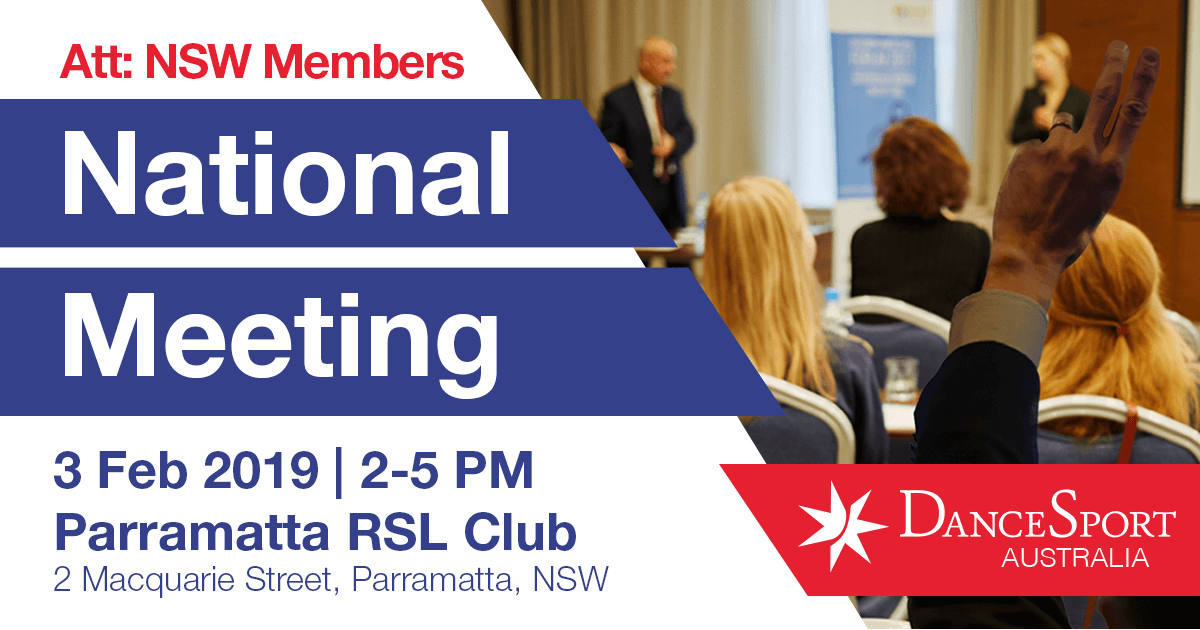 National DanceSport update meeting
NSW Members - 3 Feb 2019
Location
Parramatta RSL Club, Cnr Macquarie & O'Connell Streets
Time
1:45 - 2:00pm Registration
2:00 - 4:00pm Strategy
4:00 - 4:45pm Accreditation
Come along and hear:
Dallas Williams, CEO, DSA
Martyn Kibel, Chair DSA Accreditation Commission
Geoff Vine, Marketing Commissioner
Afternoon tea provided.
Register at exec.nsw@dancesport.org.au by 22 January 2019
Note: attendees must be financial members of DSA at time of event.
---