To share this news on Facebook click here
The right stuff: what will I wear - Part 3 - Boys juvenile dress restrictions
15-10-2018
Getting dressed the right way
DanceSport is an international competition and therefore we need to follow the DSA rules.
While the rules are specific they are easy to accommodate - and the clothing need not be expensive.
Here are some simple guidelines for our potential superstars: (The reasons behind the rules is at the end of this article)
Trousers
The trick is to keep it simple:
Only trousers in black, dark grey, or dark navy
Underfoot strap is optional
Narrow black belt or black cummerbund optional (metallic black buckle allowed)
Waistline must be normal or high
Satin strips are allowed (DSA rule)
The following are NOT allowed:
Waistline other than on straight line
Baggies
Fancy or decorated belt or buckle

Shirt
Again keep it plain with:
Modest white long-sleeved ready-to-wear shirt
Normal sleeves and arm-hole
Plain white fabric only
No shiny or patterned fabrics allowed
Shirt must be tucked into trousers
No vests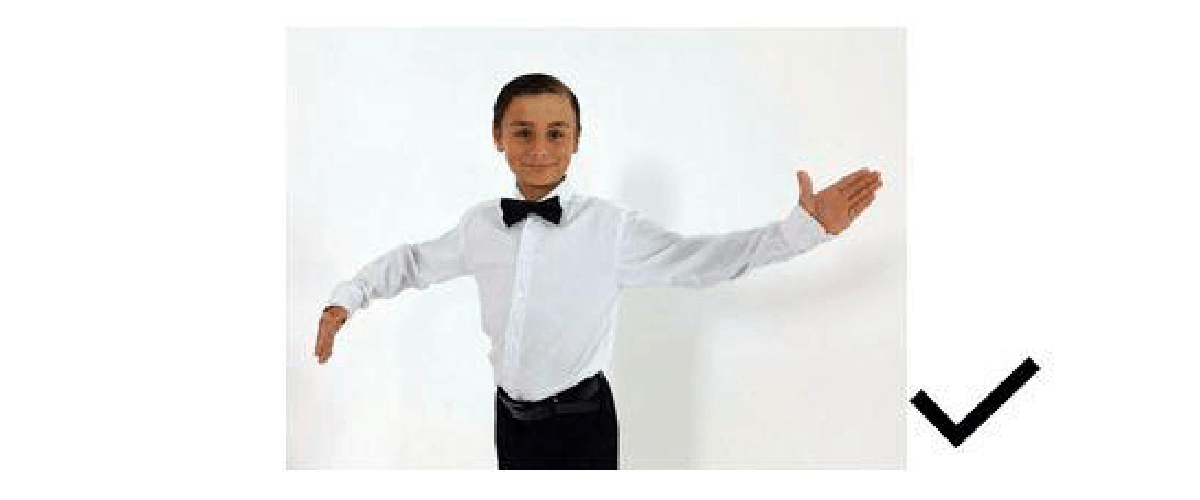 For Latin only
For Latin there is an extra option of wearing a skivvy:
Polo or crew neck
Either black or white
Must have full-length sleeves
Be tucked into trousers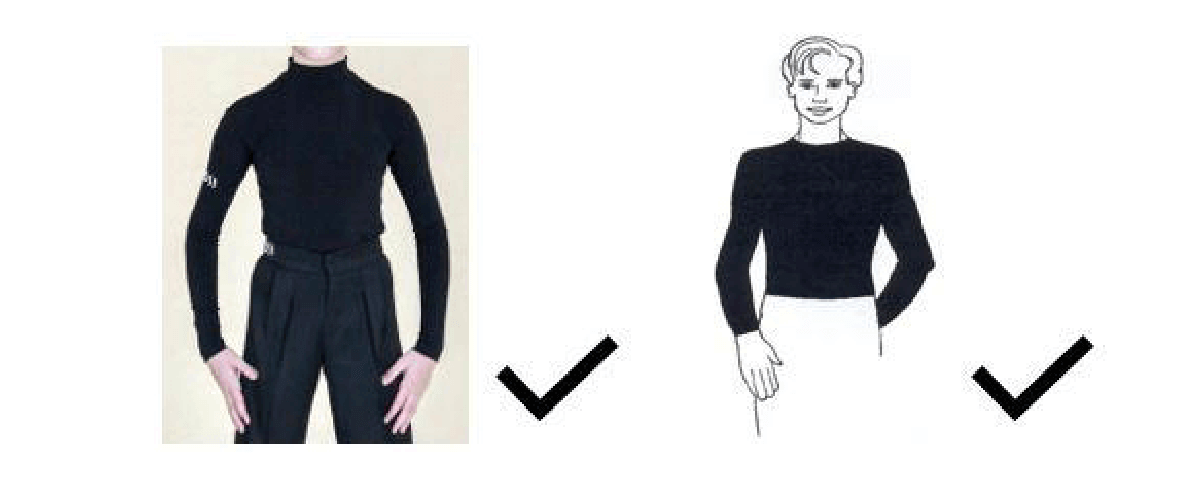 Ties
For Standard and New Vogue styles, either must be worn:
Regular long black tie, or
Black bow tie
For Latin style either:
Long black tie, or
Black bow tie
A metallic tie clip is allowed for all styles
The option of no tie is allowed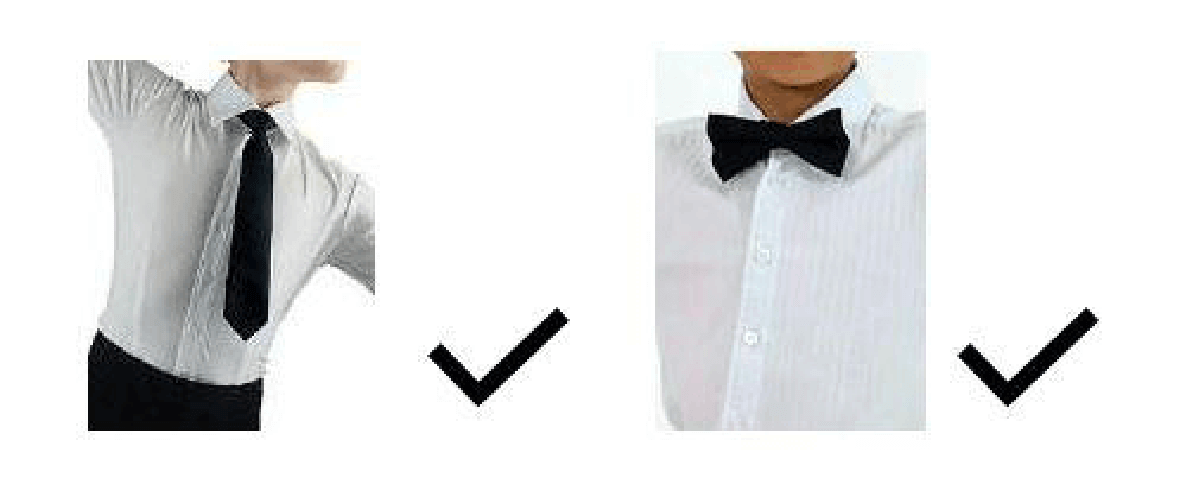 Shoes
Any of these styles are allowed as long as they are black!
Low heel leather shoes
Suede shoes
Patent shoes
Socks must be black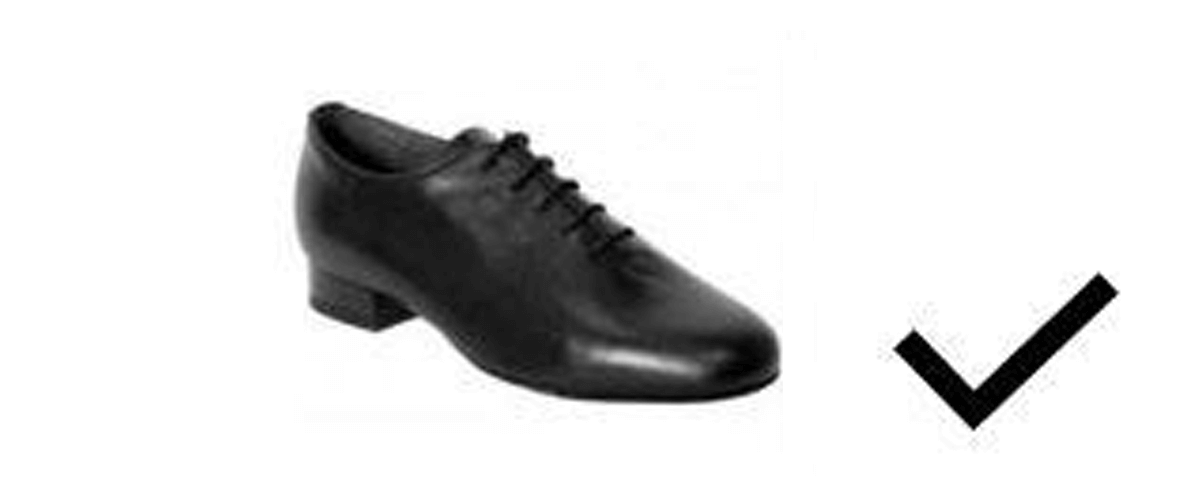 Vests and Waistcoats
Vests or waistcoats are forbidden as shown below.

Hairstyles, makeup and jewellery
It's the KISS principle here:
Short hair styles are preferred
Longer hair must be worn in a ponytail
Artificial tan is a no-no
Foundation make-up is optional
Jewellery is not allowed
Remember
The idea is to keep the cost reasonable price for young people and all new participants (i.e. grass roots level) in DanceSport, especially for families with more than one child. It needs to be fair for everyone competing.
Although it is wonderful to dress-up and look pretty, the emphasis for Juveniles is on the development and improvement of their dancing ability.
For more information and printable copies of the dress restrictions, go to DSA rule book
Thank you to Martha Williams for this article