How to Register
Your Event
To register an Event you must first be recognised by (attached to) an Event Organiser.
When you are added to an Event Organiser a button will appear in your Member Account that will give you access to that groups functions.
Note: Functions are allocated individually per person/per Organiser, therefore functions you are able to access may vary.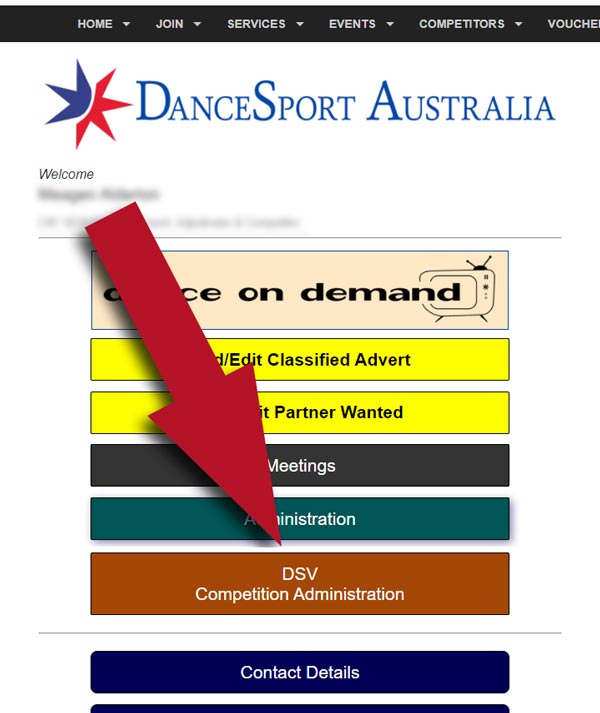 If you do not have a Competition Administration button in Member Account then you are not attached to the Organiser, this must be resolved before you can proceed. It is possible that a Member has access to multiple Organisers, in this case the Member will have a button for each instance.
Clicking on the Competition Administration button will open a list of Events that are attached to that Organising group, an Event can be accessed by clicking on the Event title. Administrators can only view the competitions that are directly connected with that Organiser.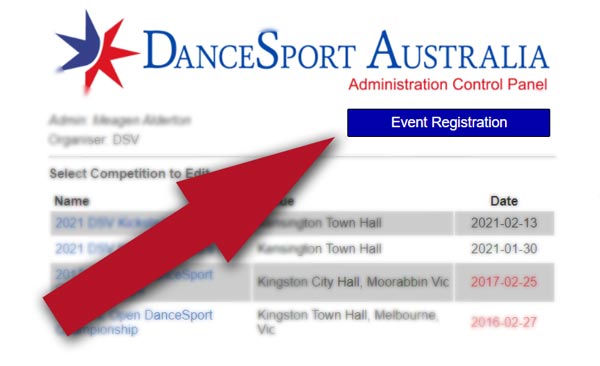 Clicking the blue Event Registration button, located towards the top of the page, will commence the Event registration process. This page allows the administrator to update their details, lodge an Event Application and pay for that Event Application.
If you do not see the blue Event Registration button, you have not been granted the privileges required to perform this function. Contact the CEO to have this matter resolved.