View Archived Newsletter
DSA News - 600 Newcomers, Division Definitions , State Elections and More
---
Welcome to the DSA News for August 2018. It's our third newsletter for 2018 and in this issue we tell you the good news about:
Newcomer growth - 600 people try DanceSport in April!
Definitions of Divisions and Cross-Division Events
Interstate news

Queensland - great free workshop series
WA Open Championship 2018
NSW Open Championship 2018

Interested in serving on your State Board of DanceSport
Enjoy reading!
Have some dance news to share? Email marketing@dancesport.org.au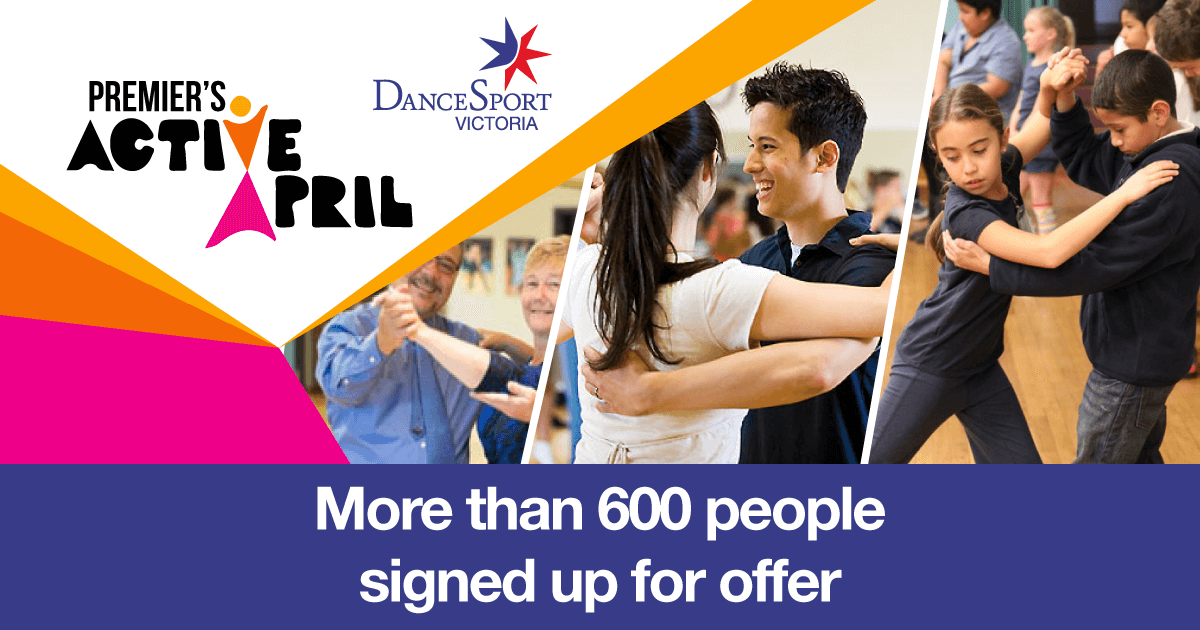 Newcomer Growth - 600 people try DanceSport!
Thanks to the State Government's annual Active in April campaign, more than 600 Victorians participated in DanceSport for the first time.
This is a huge increase from the previous year, when over 100 people took up the special offer to get a taste of training on the dance floor.
Premier's Active April (PAA) Campaign Success
Two major reasons why we were so much more effective this year were that DanceSport became a major partner to the PAA campaign and the special offer was increased from one to five free group lessons.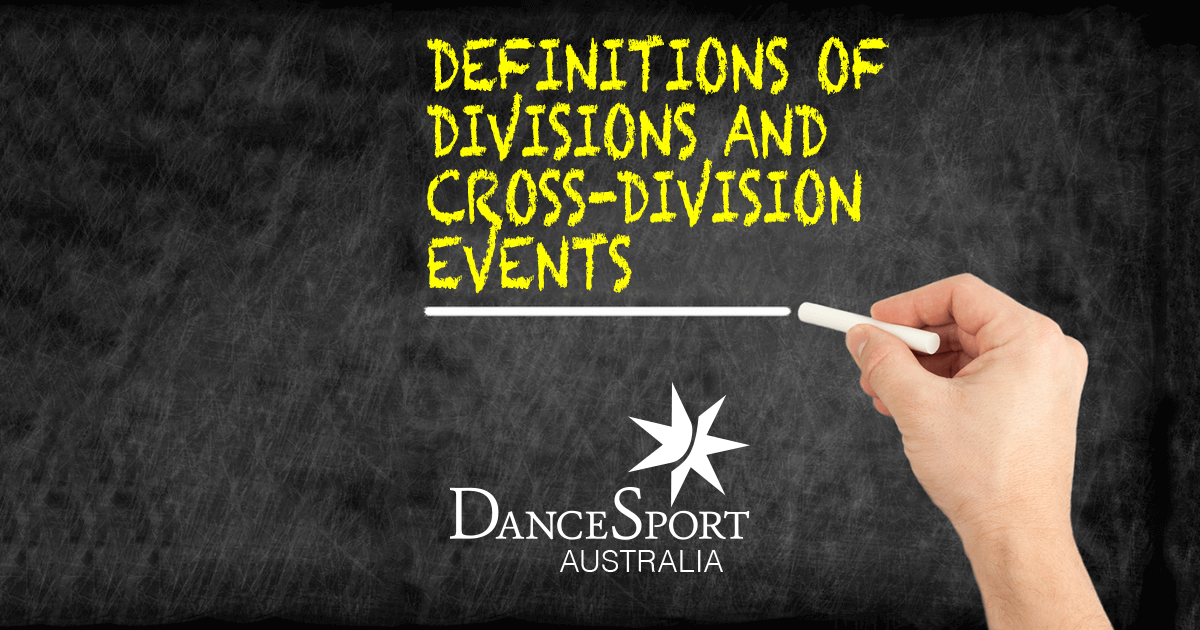 Definitions of Divisions and Cross-Division Events
What is a sporting 'Division' and why does DanceSport use them? A "Division" is a grouping of competitors who comply with a particular set of regulations.
We define the three Divisions:
Professional
Amateur
Recreational
Plus we explain the cross-divisional events:
Pro/Am
Teacher/Student
Teacher/Recreational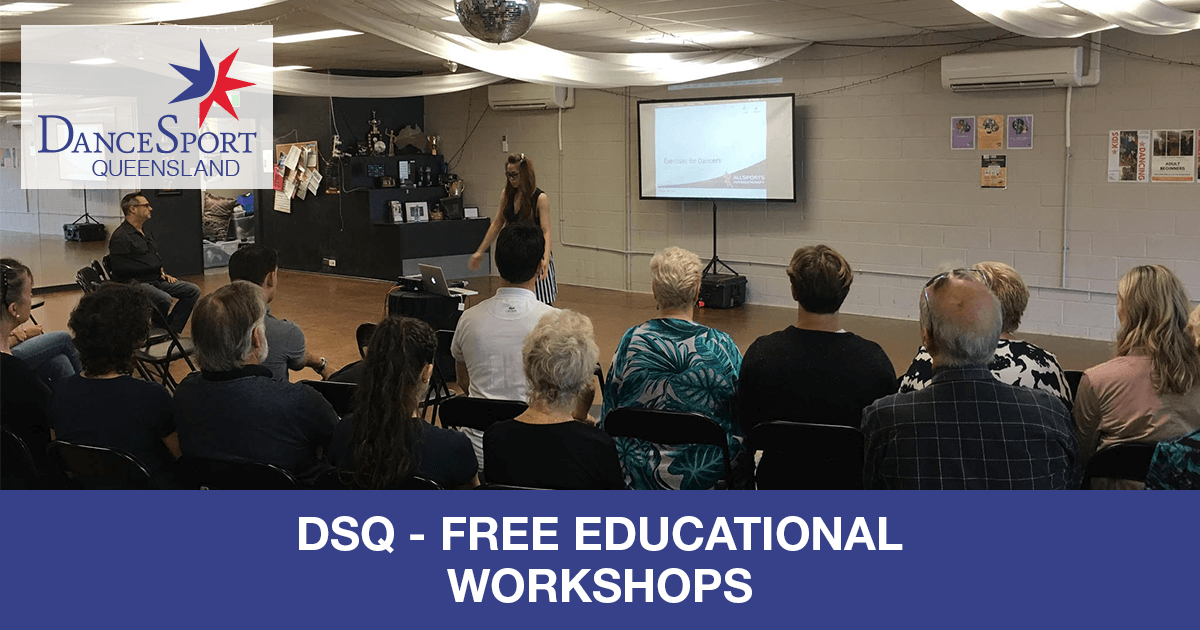 Queensland - great free workshop series!
DanceSport Queensland recently held the first of their free workshops for members.
A variety of experienced presenters spoke on:
Managing sports injuries
Dress codes for juvenile competitors
Growing your business through social media
Direction of DSA
Plus there was an inspiring talk from the current Latin Australian champions.
Great learning and knowledge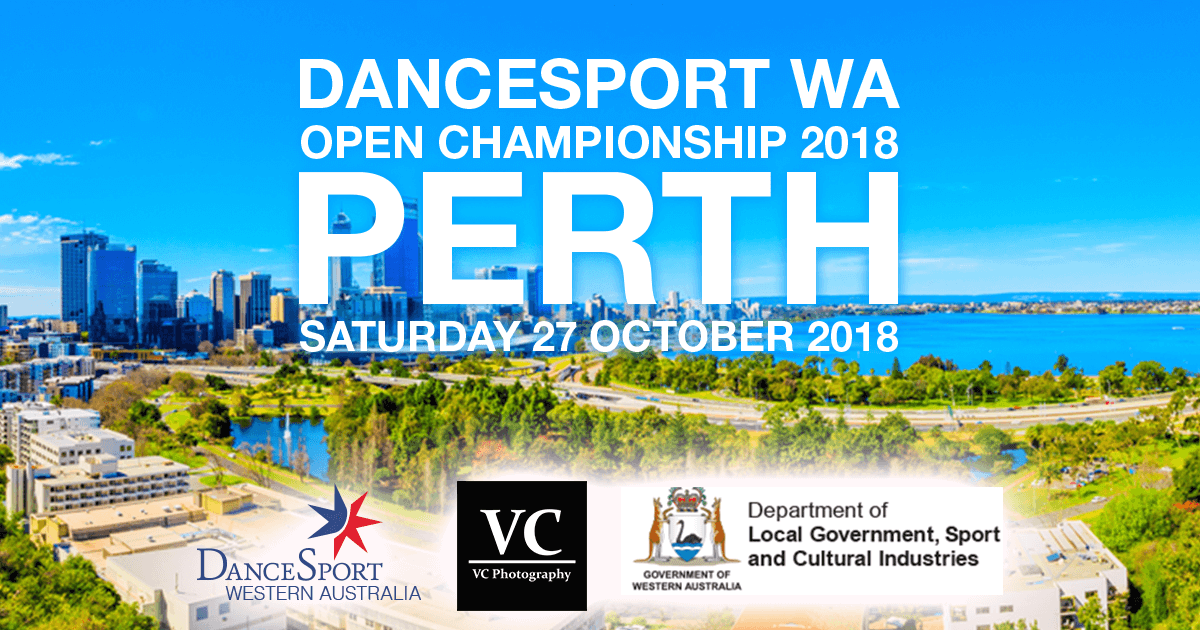 DanceSport WA Open Championship 2018
Saturday 27 October 2018
Join us for WA's premier DanceSport event:
One price for day and night!
Day and night tiered seating in stadium
All day floorside tables of eight
More at www.dancesportwaopen.com
Online entries: www.dancesport.org.au
So much to see and do
We would love you to be part of our WA State event:
Stay longer and enjoy beautiful warm Perth
Stunning endless white beaches
Accommodation
Stay in vibrant Fremantle at the Terrace Central B&B Hotel:
Attractive rates for DanceSport
Comfortable and affordable
Happy dancing in Perth!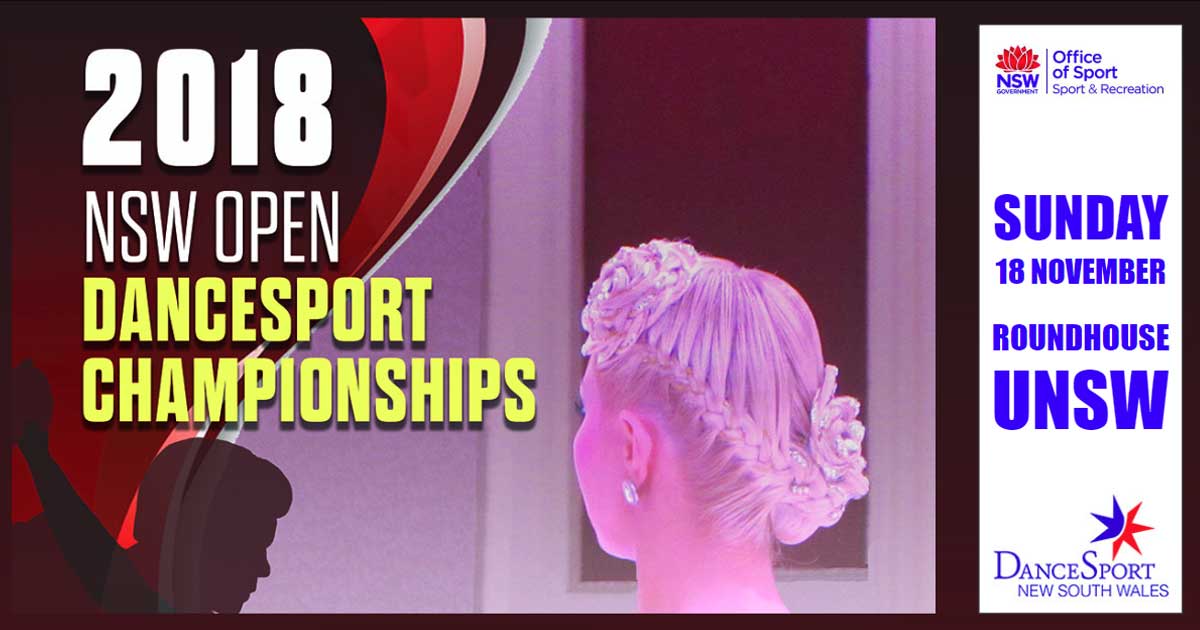 DanceSport NSW Open Championship 2018
The Board of DanceSport NSW is pleased to invite you to the 2018 NSW Open DanceSport Championships to be held on Sunday, 18 November at the newly-renovated Roundhouse, University of NSW, Anzac Parade, Kensington NSW 2033.
This is a great opportunity to dance on a round floor - just as if you were dancing at the Albert Hall in London. Early bird competitor entry fees and early bird spectator tickets are available now, for a limited time.
Full details are available at www.nswopen.com.au
Thank you to our sponsors for their generous support of this prestigious event. If you would like the opportunity to support DanceSport or showcase your business at our event please contact exec.nsw@dancesport.org.au or go to our website for more details.
We look forward to welcoming you to the Roundhouse for a great day of competition.
Seeking a Volunteer
We are currently looking for a volunteer to manage our NSW Open event website for 2019. If you are interested please contact exec.nsw@dancesport.org.au in the first instance.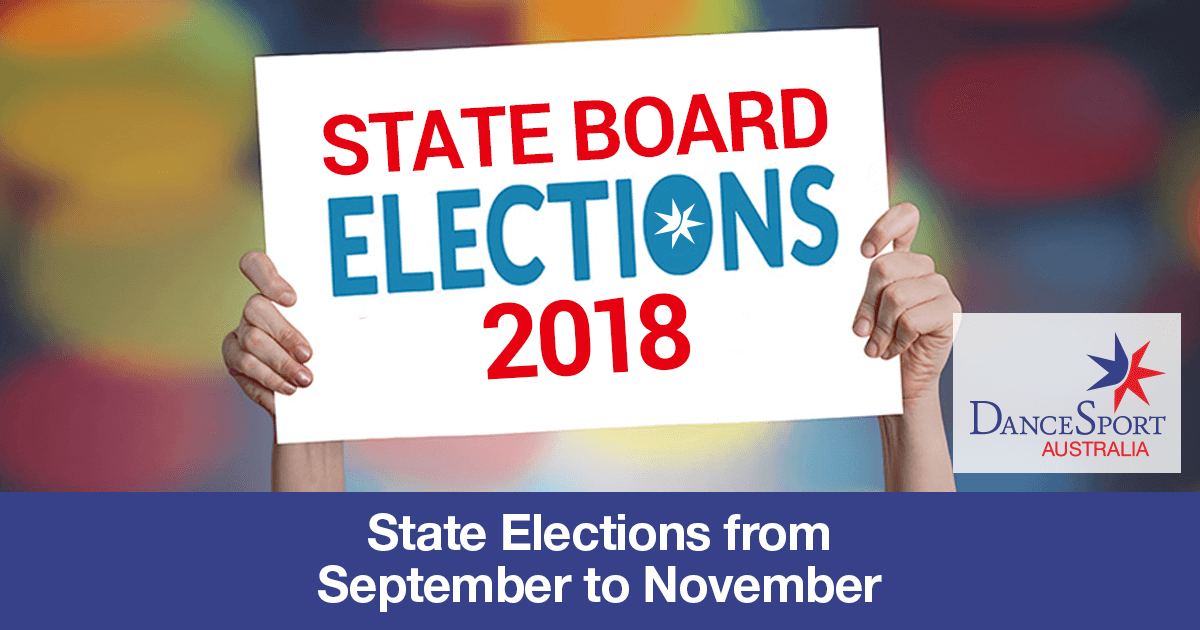 Interested in serving on your State Board of DanceSport
Across Australia, elections will be held for State board members between September and November this year.
Please consider getting involved
Do you have experience in:
Business
Administration
Planning/Project Management
Financial and IT
Help make our sport even greater! Note: You do not have to be a top-level competitor to contribute!
Benefits
There are many benefits to gain:
Rewarding and valuable experience
Learn new skills
Help the growth of DanceSport
Add to your resume
---