View Archived Newsletter
DSA News: Marvellous Moomba, WA Open, Fantastic Flash Mob and more!
---
Welcome to the DSA News for May. It's our second newsletter for 2018 and in this issue we tell you the good news about:
Thousands watch DanceSport at Moomba
DanceSport WA Open Championship 2018
Flash Mob in WA
Thank you to Jeff and Elizabeth Elworthy in QLD
Accreditation application process - some changes
Enjoy reading!
Have some dance news to share? Email marketing@dancesport.org.au
President's message
Hello!
Congratulations to all who took part in the various celebrations of DanceSport, with the Moomba Parade in Victoria and the 'Flash Mob' promotions in Western Australia. Great to see so many getting involved to spread the message.
Congratulations also to Don and Loraine, competition organisers of the Crown International Championship, the first National Championship for 2018. This first class competition, held in a 5-star venue, is an anchor point for DanceSport in the first half of the calendar year.
Lastly, a thank you to Jeff and Elizabeth Elworthy who are retiring after a lifetime of service to DanceSport. Their contributions have shaped the fabric of DanceSport in both their home State, Queensland, and nationally.
Enjoy this latest news from around the country, and if you want to contribute to the next edition please contact our Marketing Director, Geoff Vine at marketing@dancesport.org.au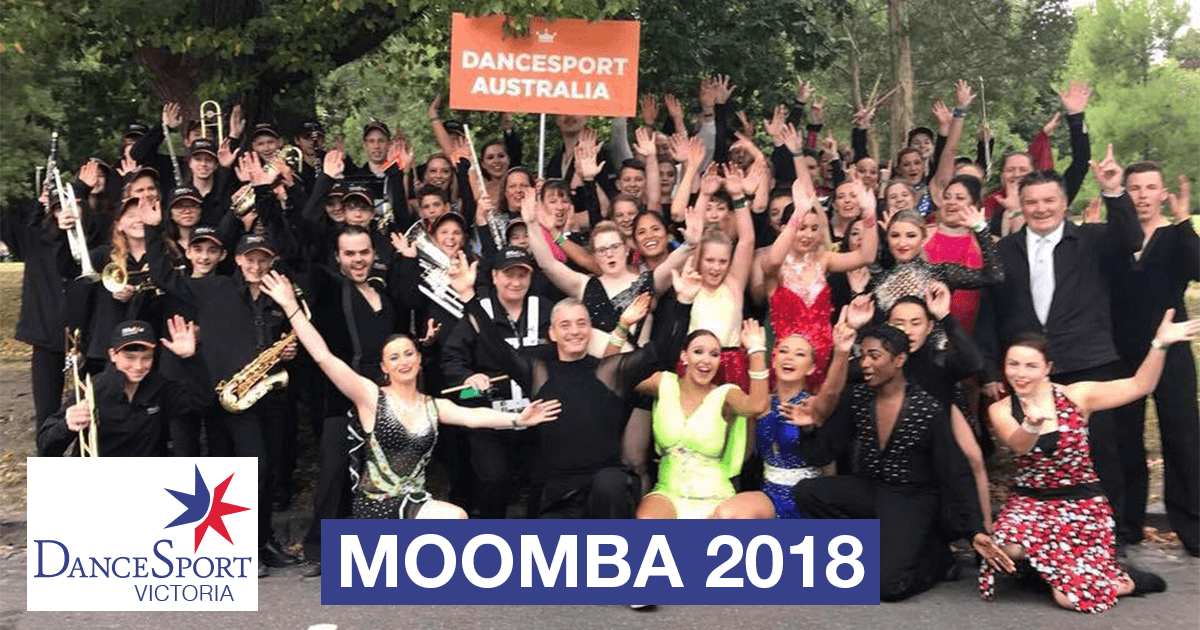 Thousands watch DanceSport at Moomba
Not only was DanceSport in the Moomba Parade but we did a special performance for the Moomba King and Queen, put on a three-hour performance with some of our top Victorian dancers, and got on the telly!
Check out the pics
Find out the rest more details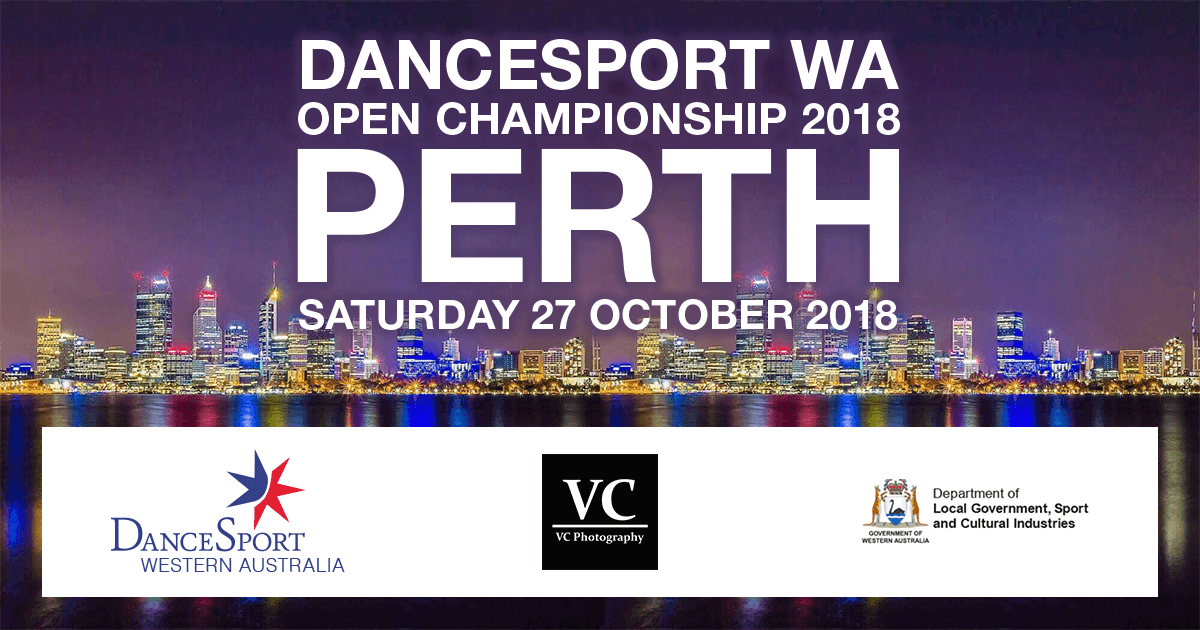 DanceSport WA Open Championship 2018
We welcome couples, individual dancers and groups from all over Australia to join us for WA's premier event.
Online entries and screed will be available shortly at our website www.dancesportwaopen.com and www.dancesport.org.au
Day and night tiered seating is available in the stadium, together with all-day floorside tables of 8 - one price for day and night. See website for details.
Enquiries please contact: Jan Hunt on mobile 0439186198 or email exec.officer@dancesportwa.com
Accommodation
Need somewhere to stay? Terrace Central B&B Hotel in Fremantle offers DanceSport competitors attractive rates. Relax and unwind, explore the local attractions, close to the cappuccino strip, comfortable affordable accommodation.
Go to www.terracecentral.com.au
Things to do
We would love you to be part of our WA State event. Perth has so much for you to see and enjoy - endless, wildlife, attractions. Perth has it all. For more details see www.tourism.wa.gov.au
Happy dancing in Perth!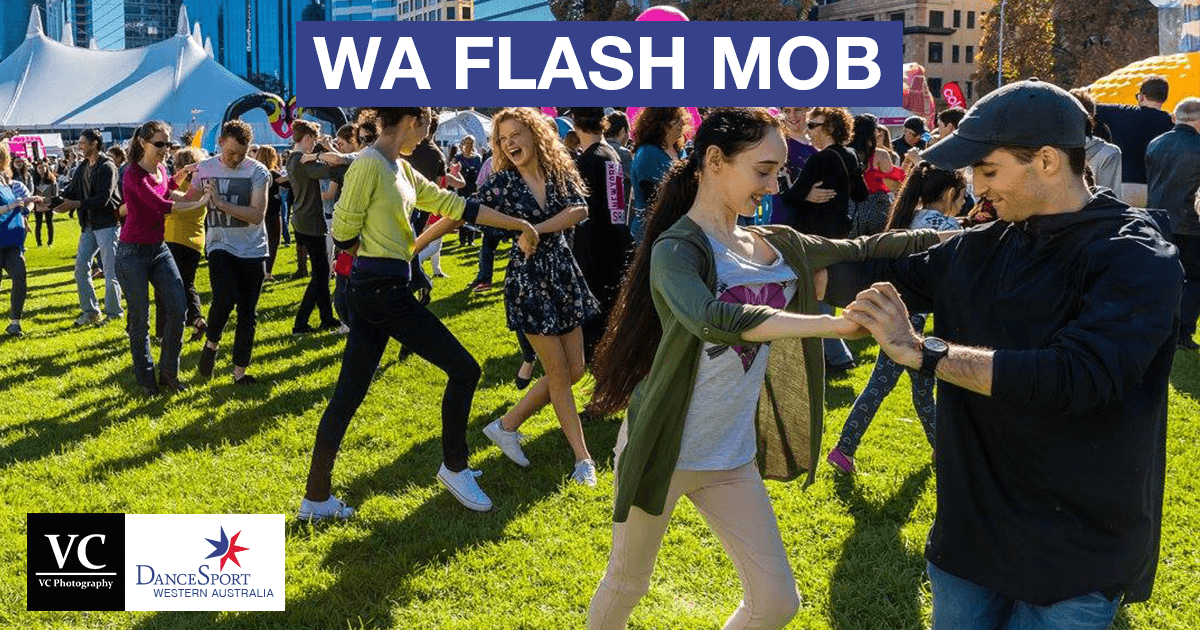 Fantastic Flash Mobbing by DanceSport Western Australia
Last June our WA dancers took to the streets of Perth to promote our wonderful sport.
It was a 'Flash Mob' event held on 'Celebrate WA' day. Check out their great YouTube clip in the blog.
The aim was to raise the profile of DanceSport and encourage people to learn to dance.
Well done, DSA WA!
Check out pics
Read up more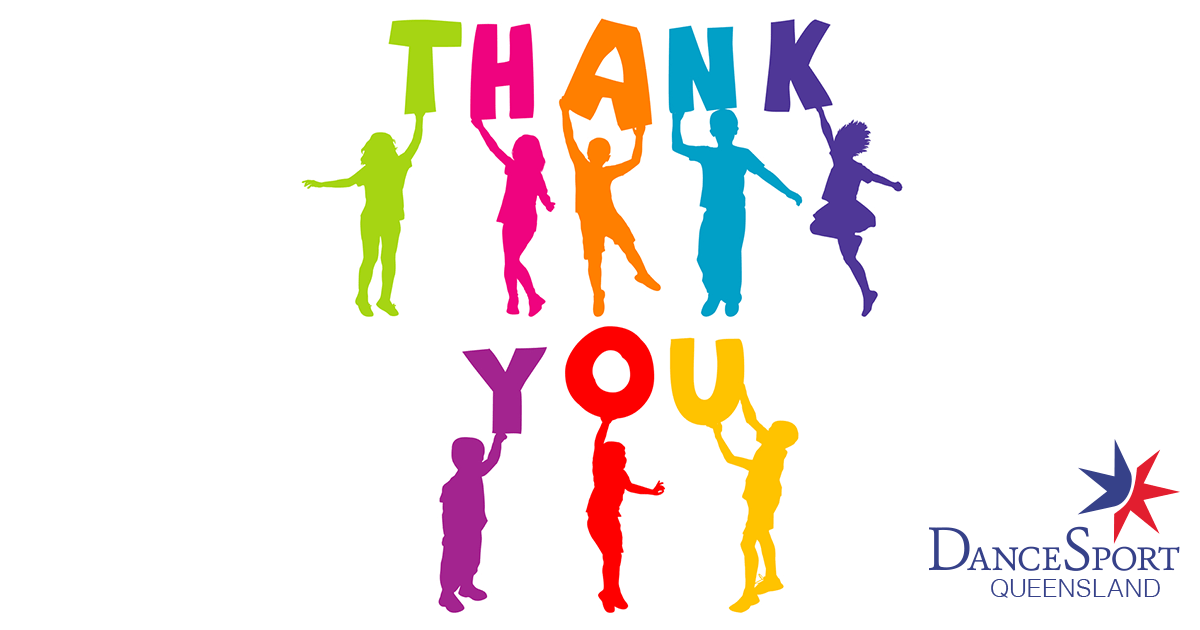 Thank you to Jeff and Elizabeth Elworthy in QLD
DanceSport Queensland acknowledges the great contribution from Jeff and Elizabeth Elworthy, who retired at the end of 2017.
Jeff and Elizabeth met at a competition in Brisbane's Festival Hall. They spent 18 months based in London and dancing across Europe, turning professional before returning to Australia and undergoing training and exams with ISTD.
They taught at Brisbane's Ritz Ballroom before starting their own dance studio, which they ran for 30 years. Since their first medal day in 1988 they have seen close to 4,000 medals completed at their studio.
Both Jeff and Elizabeth have served the DanceSport community for many years, with Elizabeth as Secretary for DSQ and ADS Queensland branch, and Jeff as DSA National Director for 10 years.
Jeff has also on many occasions, acted as Chairman of Adjudicators at major national and international competitions. Jeff now examines dancers for their professional qualifications.
We wish them all the very best in the next stage of their life and are very grateful for their time and commitment.
Accreditation Application Process - some changes
Looking for exams or upgrades within the accreditation system? They are now located at a different part of the DSA website, i.e. at the p5000 site.
Please see here for more details
---