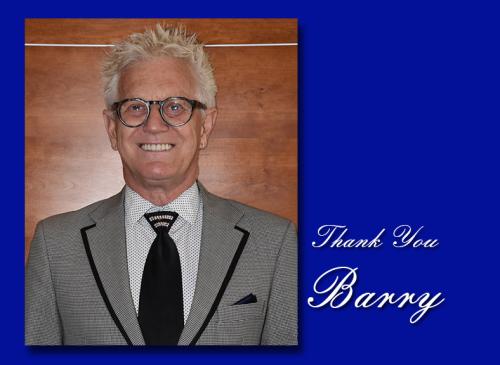 Barry White's Resignation from President of DanceSport Australia.
Dear Valued Members,
We write to you today with both respect and gratitude as we announce the resignation of Mr. Barry White from his roles as National Council Director and President of DanceSport Australia Ltd.
Barry's commitment to the governance of DanceSport within Australia spans over four decades and he has been an integral part of DanceSport Australia since its inception.
We extend our heartfelt thanks and appreciation to Barry for his remarkable service and acknowledge his contributions to our organization have been immeasurable.
We want to reassure our members that we are fully committed to maintaining the continuity and strong leadership of DanceSport Australia. With this sentiment we would like to formally announce our incoming President Madeleine Zoanetti, and Vice President Martyn Kibel. Under their stewardship, DanceSport Australia will continue to thrive and make a positive impact in its industry. Best wishes are extended to both Madeleine and Martyn as they begin their new roles.
The National Council would also like to acknowledge our outgoing directors: Shane Hocking, Donna Shingler, Andrew Palmer, Kevin Morellini and Anna Longmore. They have contributed greatly to the organization during their time as Directors, and their contributions are recognised and appreciated.
Once again, we express our profound gratitude to Barry White for his years of dedicated service to DanceSport Australia and we wish Barry the absolute best in his future endeavours.

Yours Sincerely,
The National Council of DanceSport Australia Ltd.