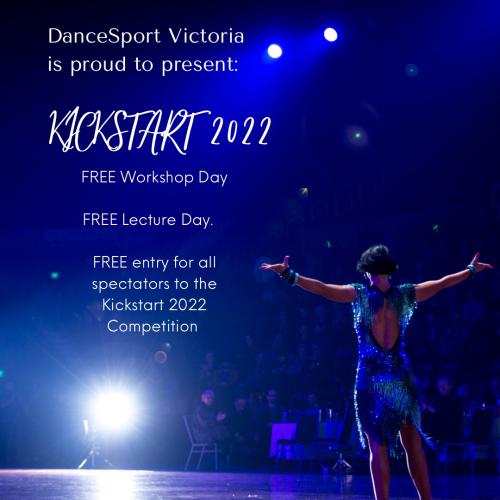 Kickstart 2022 starts in one week
One way to Kickstart your 2022 with 3 amazing events!
22nd January - Kickstart Lectures
* Performance Psychology
* Fitness and Mental Health
* Learn Rhythm and Percussion with leading African Drummer
6th Febraury - Kickstart Workshops
You be the judge incorporating a 3 style practice class!
20th Febraury - Kickstart Competition
Practice wear only competition! FREE Entry to all Spectators!
Register now via DanceSport Australia