To share this news on Facebook click here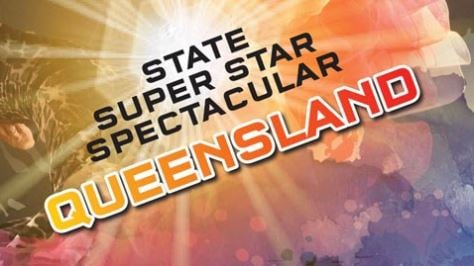 It's A Wrap - QLD State Super Star Spectacular
Queensland was one of the lucky states that could hold their State SuperStar Spectacular on Saturday 12th December 2020 at Morayfield Sports and Events Centre.
It was the first time we have used Morayfield Sports and Events Centre as it was newly built in August 2019. The venue and the staff that work there were amazing! We had a wonderful sized dance floor, practice area, great change rooms and a great café.
We had great entries in all divisions and it was wonderful to see everyone trying to do their best.
A huge thanks to everyone that was involved in volunteering, judging, marshalling, music, comparing, scrutineering, competitors and spectators. Without you all, we would not have had a successful day.
We also had some amazing sponsors and Stall holders at our event. We are so grateful to AinslieWear Australia and Damianos Elite Dancewear which sponsored some events and being so generous to our competitors. Our other stall holders were Mr Bojangles and Kathleen Gerrard. Thank you for joining us.