Elected Candidates
Listed below are the successful candidates who will govern as Company Directors of DanceSport Australia Ltd. from the 10 October 2021 till the next National Election in 2023.
The elected candidates are listed alphabetically and will share equally the responsibilities of Company Directors regardless of the category they stood in.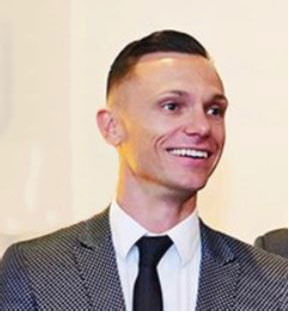 Blakey, Adam
As a long-time competitor, coach, adjudicator, studio proprietor and, society-based competition organizer, I believe I have an in-depth understanding of the challenges faced by all within the DanceSport community.
Re-standing for National Council is one way I feel that I can contribute my knowledge and experience to represent all members of DanceSport Australia and help ensure that this industry grows not only in numbers, but in popularity to the general public.
DanceSport Australia has many challenges to overcome in continuing to move the industry/ sport forward post COVID-19. These include: accreditation, rewards and recognition, marketing, membership retention, and improved and increased communication to all DanceSport Australia members.
I feel these areas will help facilitate improvements and solutions to make for a more effective and efficient DanceSport.
Having worked professionally for several years as part of a multi-brand retail company at both the state and national levels in Australia and for another two years internationally, I have first-hand experience in what it takes to market and sell a product.
My involvement at these various management levels has given me the tools to effectively run, promote and sell the DanceSport product.
Experience:
1: DSA Two years National Council in the competitor category & 6 Years in the general category.
2: Eleven years board member of DanceSport Victoria,
3: Five years as accreditation officer for DanceSportVictoria,
4: DSA national commission for accreditation & competition's, Chair of the International Selection Commission & Australian Affairs,
5: 12 years Victorian State Branch member of the Australian Dancing Society, 2 of them as Chairman,
6: Managing Director of the Australian Dancing Society for the past 5 years, and a further 4 years as a director,
7: Successful coach and competitor both domestic and international, and
8: Competition organizer of the ADS Southern Cross Championship and the Nova DanceSport Classic. Co-organiser of the ADS Australian DanceSport Championship.
In closing I would like to say that I fully understand what the roles and, more importantly, the responsibilities of being a company Director are.
My pledge is to be an active Director who will fight for an open and transparent industry where everyone has the opportunity to be heard.
With your support, I feel I will be able to add a positive and tangible contribution to the future of DanceSport in Australia and be available to answer and address any concerns or queries a member may have.
---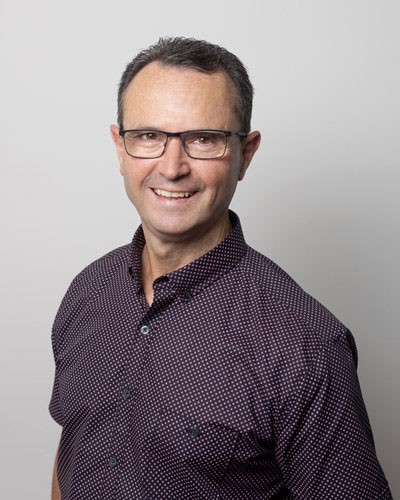 Hocking, Shane
"The dance industry is currently being challenged with the current pandemic and its impact on dance schools and the dancers themselves.
DanceSport Australia is in the difficult position of having to both support the industry as we navigate our way out post COVID whilst remaining financially responsible whilst doing so.
Much has been done in upgrading and innovating the online facilities that DSA currently offers, and we must continue to keep progressing in this area to align with other industry leading associations.
I will continue to promote the value and purpose of dance across all age groups and abilities and encourage open and transparent communication between DSA and its members."
Shane Hocking
Director of DanceSport Australia (DSA)
State Treasurer of DanceSport Victoria (DSV)
---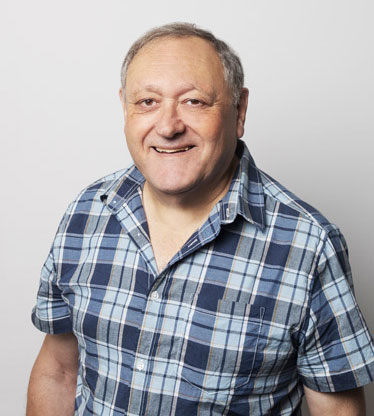 Kibel, Martyn
I have been involved in DanceSport for more than 30 years, as a competitor, accredited coach and a qualified, practicing scrutineer. I competed in all three styles for many years, in both Adult and in Masters 1.

I am currently a Director of DSA and am Chair of the DSA Academy (including the Accreditation Commission). As such, I am also the Chair of the Education Committee. I believe that a strong, relevant and practical Accreditation system is necessary to produce competent coaches and adjudicators for the future. I am also Chair of the Grants Commission, focused on sourcing Federal funding, which requires us to develop a strong and relevant Strategic Plan for DSA.
I am an active and supportive member of the DSA National Council, having attended and contributed to all Council meetings during my term and actively assisted in major DSA events and workshops.

I was a member of the Board of DanceSport Victoria (DSV) for more than 17 years and was the Chairman of the DSV Board for two terms. I did not stand for the Board for the last two terms as I wished to focus my time on my DSA roles, as well as creating opportunities for the current DSV Board members. I am still the DSV Government Liaison Officer, assisting with obtaining substantial State Government funding, and assisting with the development and management of DSV's strategic plan, critical for obtaining this funding.

I believe that DSA's major roles involve attracting more participants to DanceSport, improving the competition environment, and bringing the many sections of the DanceSport industry together. All areas of DanceSport need to work together to secure the future of this industry. We must involve competitors, competition promoters, studio owners, coaches and adjudicators in the future development of DanceSport if we are to grow.

I have strongly supported DSA initiatives and believe that our future is based on attracting more new dancers at the base level. We need to focus on promoting DanceSport to the wider community. I am similarly a strong proponent for Development competitions, which are ideal for attracting new competitors and their family and friends to DanceSport. Without an influx of new blood into the DanceSport industry, eventually to further populate the Recreational and Registered divisions, DanceSport will stagnate! We need to develop real pathways for people to remain in DanceSport and advance through their dancing careers.

If elected I will continue to work towards these goals, using my knowledge of DanceSport and skills gained from many years in the scientific and corporate worlds and as an Athletics Victoria/Australia official, including project management, risk management, problem-solving, and team building and leadership. Note that I have no business interests within the DanceSport industry- I am only interested in seeing the industry flourish!

Please contact me if you wish for more details of my views:
Phone: 0409 028 162
Email: martyn.kibel@gmail.com

---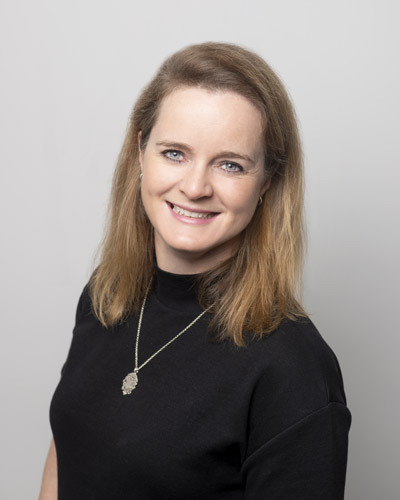 Longmore, Anna
Chairman - DanceSport Victoria
Director - DanceSport Australia

11 Times Australian Champion
World, British Open, International, United Kingdom semi-finalist and World Cup Finalist

National Championship Adjudicator
It is through my diverse experiences competing, coaching and adjudicating that I have come to acquire and hold in the highest regard the qualities of commitment, passion, dedication – perhaps now more so than ever – resilience and patience in our sport. If 2020/2021 has taught our dance community anything, it is that we need to dig deep and bring these qualities back to the surface – we cannot give up on each other in the face of adversity.
This pandemic has reinforced in me an innate desire to continue to nurture a community of positive reinforcement and change, where students and teachers alike may come together from all corners of Australia and the world to share their love of dance and build on the future generation of DanceSport. The establishment of ParaDance in Victoria is one such initiative that I am proud to put my name to. A more recent project I advocated for and established was an affiliation with the Special Olympics for DanceSport Australia. Programs like these will help to provide hope in times of uncertainty, establishing a social and competitive pathway for all abilities and para-athletes, showing that we are all in this together as 'champions of inclusion'.
Regardless of the crossroads our industry is facing, I believe it is as important as ever to make every effort in understanding what the dancers of today, at all levels and abilities, are searching for on their paths to success. I stand here today not only as a representative for our members, but more importantly, a voice for our members. I am passionate in and believe that continuing this momentum and focusing on the accessibility of DanceSport to all users will assist our industry in re-building confidence, self-esteem and social engagement, and will be a driving force to withstand the challenging times ahead.

---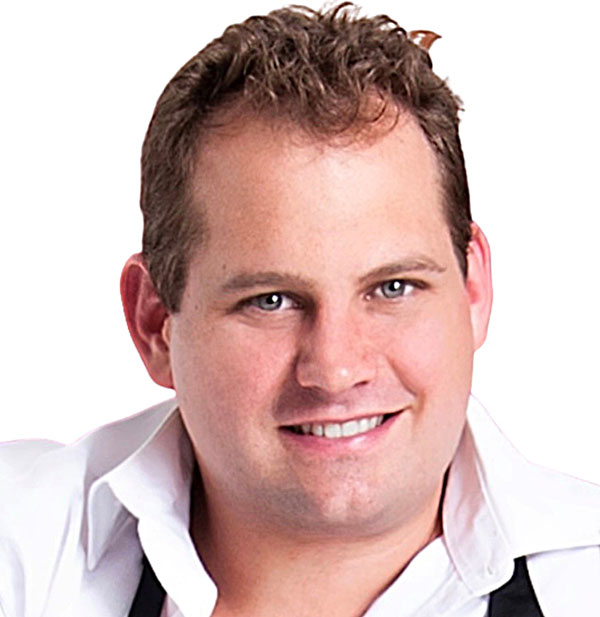 Morellini, Kevin
I have been a DanceSport competitor for nearly 30 years. Starting in the Juvenile ranks, I've progressed all the way through to the Professional Division. I have earnt many Queensland titles during this time, and I'm still a very active competitor today in the Pro/Am field. My vast experience has given me a great insight into the evolving needs of dancers throughout the entire competitive journey.
For the last 11 years, I have actively trained DanceSport competitors in regional Queensland. As the co-owner of Just Dance Cairns, I coach both Recreational and Amateur competitors, many of whom have achieved great success in their respective age groups at a national level.
I am heavily involved in many DanceSport competitions across the country. You might see me floor side as an adjudicator, behind the computer as a scrutineer, compering or playing the music. I am also a private event organiser – our regional event has successfully run for the last 7 years and was upgraded to a Championship this year. The North Queensland DanceSport Championships was the most successful event yet with record support received from multiple States. My successes both as an official and event organiser certainly showcase my innate ability to provide the optimum competitive experience for dancers.
I have served on the DanceSport Queensland Board for the last several years, both as a Registration Officer and I have also assisted in the organisation of multiple Queensland National DanceSport Championships.
Outside the DanceSport world, I am also a qualified accountant and look forward to being able to provide a business world perspective to the DanceSport industry.
I am incredibly dedicated to DanceSport and I'm constantly looking for innovative ways to improve the competitive experience for all dancers. I am eager to represent the Competitor Category on the National Council this term, acting as the collective voice of Australian competitors across all ages and divisions. My primary goal is to contribute towards the growth of DanceSport and provide a solid foundation for competitors for many years to come.
Phone: 0416 703 414
Email: kevin@justdancecairns.com.au
---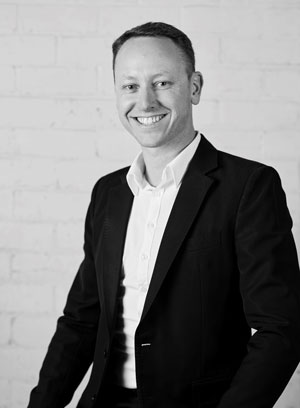 Palmer, Andrew
My name is Andrew Palmer and I'm nominating for DSA National Council in the General Member Section.

My reason for nominating is to help build this beautiful art form of ours, I absolutely love this industry and I will work with the team to create the very best for you.

MY EXPERIENCE:
DanceSport Tasmania Chairman – 2011 - 2021
Tasmanian Open DanceSport Championship Organizer 2009 - 2021
National Director Australian Dancing Society 2018, 2019, 2020
I'm very proud to say I was part of the team that ran the 2019 ADS Australian DanceSport Championship, I was able to secure the Naming rights partner Interflora, and also I secured major funding through the Victorian Government for the Australian Championship.
Director of Palmer's Dance Studio 2006 – 2021
Coach of many Australian Champion's
World Representative Coach
Professional Latin Champion
But my greatest achievement is my beautiful family.

MY FOCUS:
My focus is most defiantly on the future, my focus is you the dancer, and to make sure the tough decisions are made so you the dancer will benefit.
My focus is always on you the dancer, every decision I make is for you, every vote I'm apart of will have you the dancers as my first priority.
I will stand up for you, and I will make sure your voice is heard.
ACTIONS speak louder than words and I believe my actions speak for themselves.
I'm asking you to please VOTE for me ANDREW PALMER at the upcoming DSA National Election.

Always Believe Something Wonderful Is About To Happen!!
Contact Andrew Palmer: andrewpalmerdance@gmail.com
---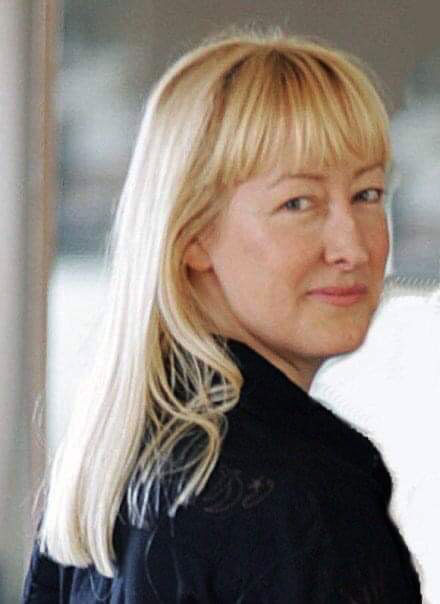 Shingler, Donna
As an International Competitor, Coach, Adjudicator and Studio owner, my knowledge and experience in many areas of DanceSport is extensive. After 42 years of involvement I have seen or experienced personally what it means to be part of the DanceSport community. I have seen where it has come from and where it can go.
We must build on the history that has been laid down for us. We need to continue to develop and improve our accreditation system, our communication to members, our openness and transparency like any professional National Sporting Organisation.
Studios and Studio proprietors are the back-bone of this industry for without them there would be no competitions of any kind. We must continue to support those that support our industry. We must recognise and reward those who contribute positively to DanceSport.
I am proud to be part of a vibrant team with DSNSW and with the future plans of re igniting the NSW Championships and aiding in the education of NSW dancers via lecture days and new initiatives to help DSNSW be more approachable and transparent to its members.
We have had to overcome some significant challenges recently that has been no fault of DanceSport Australia. The proposed changes to DanceSport events and the increase in communication between DSA and all of its members is heartening.
Yours Faithfully
Donna Shingler
Australian Champion at every age category
17 times British Open Finalist
British Open Amateur Champion
British Open Professional Rising Star Champion
14 times International Finalist
International Amateur Champion
9 Times United Kingdom Finalists
British Professional National Champion
World Cup Champion
10 times World Finalist
Kezuka World Superstars Japan
Australian Professional Champion
Competed, demonstrated and coached in over 40 countries.
Email: donnashingler1@gmail.com
---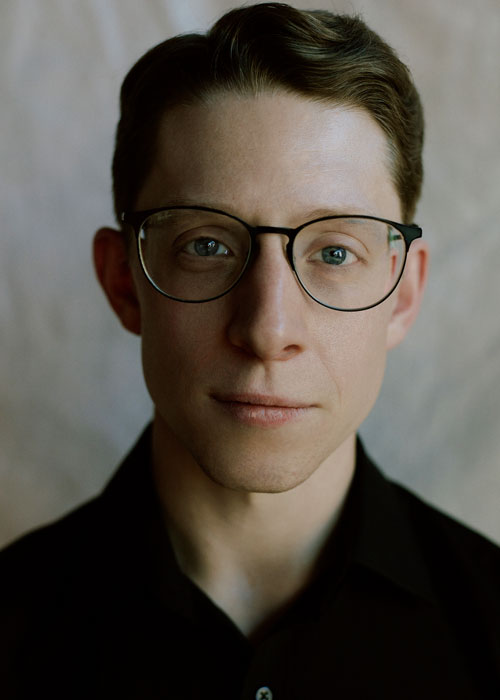 Smith, David
I have been involved with DanceSport Australia for the best part of 20 years, firstly as a medalist, then an amateur competitor, and now currently a professional competitor, coach and adjudicator. This makes me the ideal candidate to run for your National Council.
I am a hugely enthusiastic dancer. I am active in a vast array of areas within DanceSport. I have served on the NSW State Board for a period of time and within the last year have taken on the role of Executive Officer, which has been hugely rewarding. As a competitor, I dance in as many competitions as possible, worldwide and within Australia. In a world without COVID, my goal would be to compete in every state at least once a year. I believe the future of our industry lies in the ongoing support of our competition organizers. Within my teaching world, I engage with a widespread level of abilities, ages and socio economic backgrounds. My youngest student is 7, and my eldest 77. I organize medal tests with these students, compete with them at competitions, teach them in their classes and run their social dances. The community of dancers I engage with is vast. At competitions, I wear many hats, that of a professional competitor, sometimes a compere or adjudicator or simply a coach for the day. Given the varying aspects of my dancing world, I believe I could help facilitate the needs of a widespread range of dancers.
On your National Council, my enthusiasm to work for you to ensure inclusivity and opportunity for all dancers will be my desire. I believe that particularly as a professional, I have a responsibility to express where I want the industry to go. Not only through my dancing, but through my professional decisions. What better way to facilitate this, than joining our National Council. I hope to deepen my understanding of how our industry is governed as a director of this company. My well rounded competitive input coupled with my unwavering enthusiasm and passion makes me the perfect candidate for your National Council.
Yours Sincerely
David Smith
Executive Officer DanceSport NSW
0427 046 519
---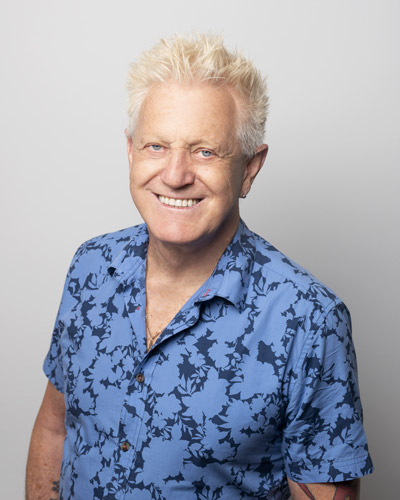 White, Barry
I am re nominating for DSA National Council in the General Members section.

My reason for nominating for a further term is to continue to support the members of DanceSport Australia. Particularly the competitors and to continue to take part in growing this fantastic sport and industry.

CURRENT POSITION:
National Director DanceSport Australia
National Director Australian Dancing Society
DSA National Championship Adjudicator Latin American, Standard and New Vouge
DSA dual accredited examiner
WDSF accredited international adjudicator

HISTORY:
Director First National DanceSport Council Australia
Thirty years' experience as :
Full time Dance Teacher, Studio Proprietor/Principal, Coach, National and International Adjudicator. Director and Choreographer Musical Theatre.

---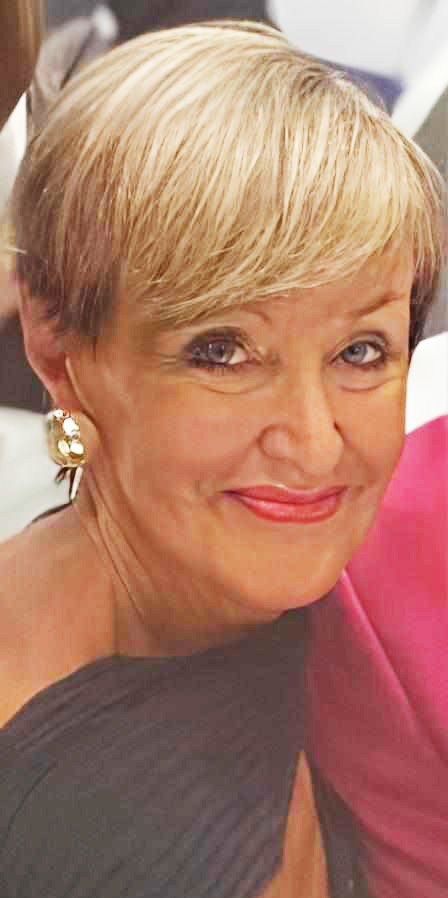 Zoanetti, Madeleine
Madeleine Zoanetti, founder and owner of Madeleine Zoanetti – Dedicated to Dance, is one of the most respected professionals of the Ballroom Dancing industry in Australia and is going for re-election to the position of General Member Representative for DSA.

Her studio in Adelaide, South Australia is the biggest competitive studio and renowned for producing champions of all levels and styles. Madeleine has danced her whole life, has won numerous Australian Titles, with one of the biggest achievements being winning the open to the World Jive Title.

Madeleine has the highest credentials in both teaching and adjudicating in all 3 styles in Australia and also adjudicates not only nationally but internationally, representing Australia at many World Championship and Open to the World events.

Her passion for dance is obvious, her dedication to dance indescribable, her support for all competitions, around the country and world always evident. Her class, poise, and professionalism is one thing the industry can never fault her on and is why she is a perfect role model, leader and guide for the dance industry in Australia.

0411661068
madeleine@madeleine.com
---