To share this news on Facebook click here
Dance in the Moomba Parade 2018 - Register now!
6-12-2017
Let's show Melbourne how great this sport is! We are excited to announce that in March 2018 we will be promoting DanceSport to the crowds at Moomba! We are looking for up to 60 volunteers to demonstrate how great our sport is.
Details
Perform on Monday 12 March
Learn a short set routine
Attend several training sessions
Only your own costume/practice-wear is required for the day
Benefits
An opportunity to perform in front of a huge audience!
Raise awareness of DanceSport
It's lots of fun - meet new people
Amazing atmosphere - get to be part of this iconic Melbourne festival
Great for dancers who are currently without partners and are itching to dance
Applications close 23 December 2017
Interested?
Get in quickly - first in, best dressed. Once the team has been chosen, we will email you confirmation along with details of training.
Any questions?
Call Geoff Vine on 0408189295 or email him at marketing@dancesport.org.au
He is happy to help and will get back to you promptly with answers : )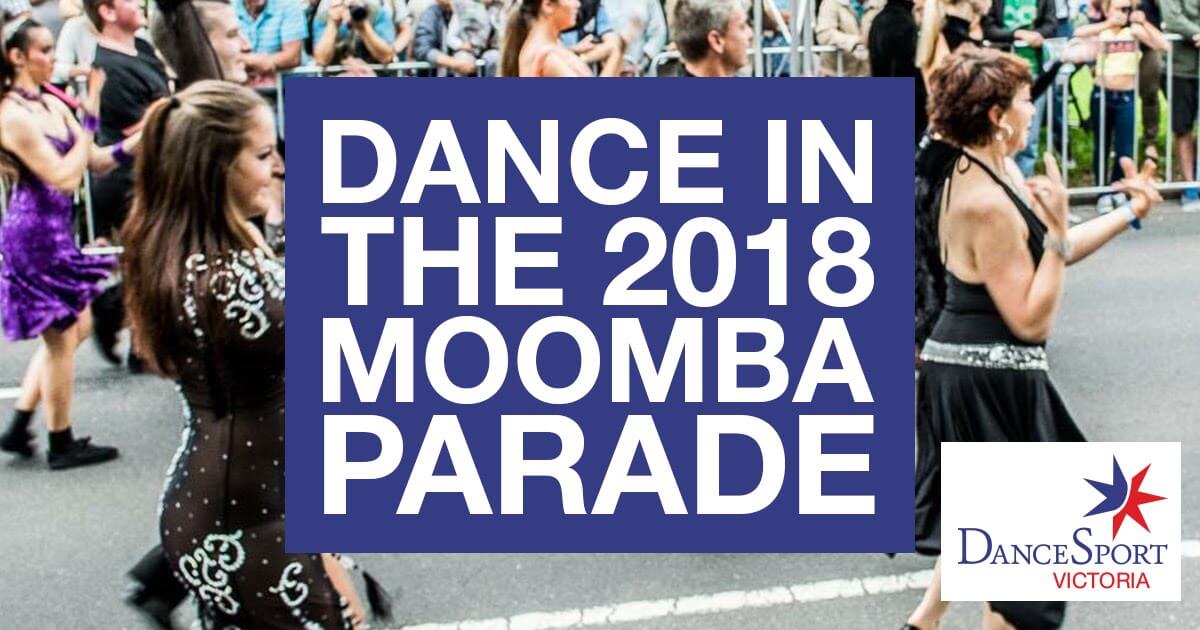 Click here and register to dance in Moomba Parade 2018
Support by DanceSport Victoria
DanceSport Victoria (DSV) are providing a grant to fund the coaching, event marketing and fees with Moomba. The DanceSport Victoria marketing team will work with Moomba to register the team and provide marketing via Facebook, as well as advertising material for our member studios, i.e. RTFs.