To share this news on Facebook click here
Want to become an Accredited Coach, Adjudicator or Scrutineer?
14-10-2017
The Process
Whilst it is handled by DSA, it starts locally, and is overseen by the State Board and goes as follows:
Categories
A candidate must be a DSA financial member- at least, a General Member (not Recreational);

Candidate applies online, via DSA website (under Accreditation/Accreditation Application Form)

There are two main categories:

Coach (Assistant DanceSport Instructor, DanceSport Instructor, Coach and Elite Coach) , or

Adjudicator (Competition, Championship and National Championship levels)


There are also other categories, e.g. Scrutineer, Chairman of the Panel. Details of criteria of all these levels are contained within the DSA Accreditation Program tab, under Accreditation on the DSA web site.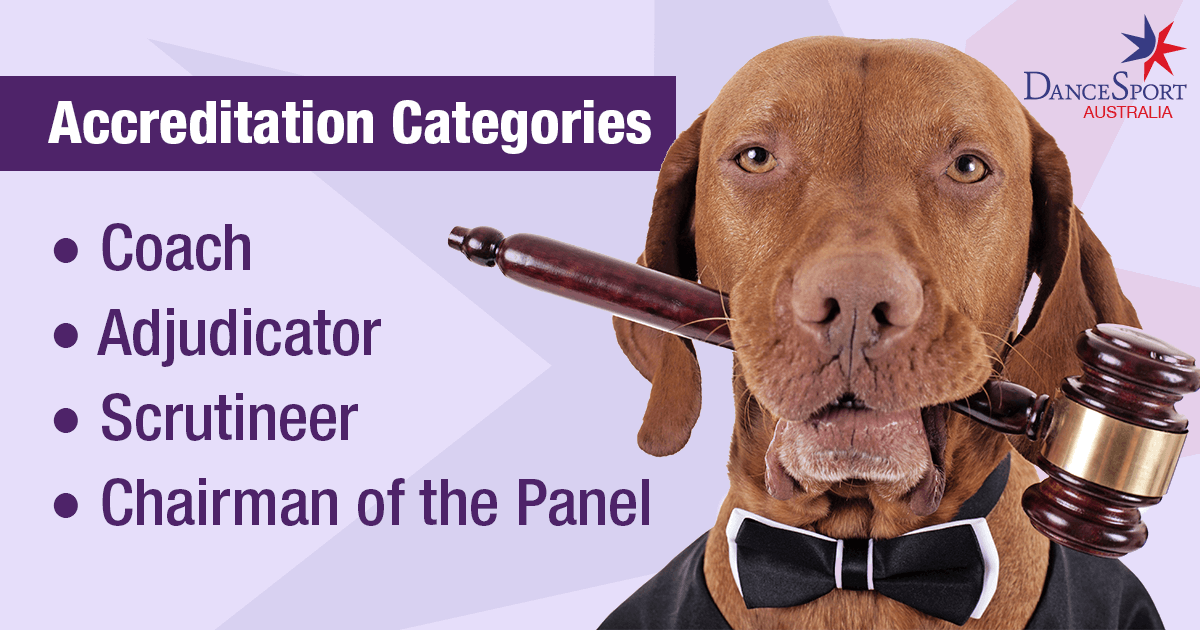 Details
All examination fees are now paid online when applying for accreditation, rather than at the time of the exam. This minimises multiple handling of fees and makes the process simpler (application fee now rolled into exam fee).

Successful lodgement of the application form generates a copy to the Accreditation Commissioner's Inbox. An automated acknowledgement of receipt of the online application is then sent to the applicant from this email account.

The Accreditation Commissioner forwards this online application to the relevant State Accreditation Officer (SAO) who will then oversee the process locally.


Applications for Scrutineer are forwarded to the CFO; SAO is copied.


Based on the online application (i.e. category and level), the Accreditation Commissioner or SAO will send the candidate any required information and study documents (including a Clearance Form).

Candidate (when ready to do the exam, or has questions) contacts their SAO.

SAO has several very important roles:


Organises exam and examiners

Agrees date with candidate

Informs candidate of the names of examiners

Communicates with Accreditation Commissioner to organise appropriate examination papers

Forwards completed examiner's reports to Accreditation Commission for processing

Coordinates Assessor's payments and communicates details to CFO for payment


The successful candidate receives an Accreditation Certificate and has their accreditation upgrade recorded in the National Accreditation Database which is published on the DSA web site.
Important
The most important parts of this process are:
Applying online

Contacting your SAO
The State Accreditation Officer (SAO) will assist you with the process.
SAO contacts can be found here.