To share this news on Facebook click here
President's message: DanceSport is ready to meet modern needs
09-06-2019
DanceSport is positioned to become the sport of the next decade. If you observe the changes going on in the world, such as people having more pressures on their time, you will see how DanceSport has the perfect opportunity for significant growth.
Change is here
The large levers that move the world of media and government have a new focus:
Girl power
Recent history has shown that Australia is ready to embrace the rapid emergence of women's sport
Girls now have many new role models to admire and have been given new visions of their future in sport
Diversity
FoxSports has been granted $30M to source and promote sports that showcase women, minority groups and special needs competitors
The emergence of the Invictus Games and Para Dance where special needs and wheelchair dancers get to share the limelight
Active programs
Government initiatives to combat obesity, such as Active Kids, Creative Kids, Premier's Active April, are on the rise and provide an opportunity for people to try dancing for little or no cost.
Respect for women
Football codes are seeking to improve their image in regard to treating women with respect. We are currently lobbying Rugby League to encourage its young players to attend dance classes.
Health and well-being
The Department of Education has boosted investment in external providers of well-being programs that focus on self-confidence, communication, collaboration between boys and girls, and combating obesity and mental health issues.
The big games
The World DanceSport Federation has secured a place in the Olympics for Breaking (Break Dancing), the beginning of an opportunity for us to showcase partner dancing.
Media opportunities
All these opportunities mean the media will be seeking sports like us for content. We tick the vital boxes for the world to see the benefits of dancing for all ages.
What are the first steps?
Lobbying
DanceSport Australia has continued to lobby for funding. This includes applications for government grants and vying for exposure in media streaming outlets like Fox Sports, Netflix, and Ucast.
National promotion
Our Marketing Commission has commenced a national promotion of attracting new dancers to our sport through a strategic plan involving current mediums of communication.
Developing our RTFs and partners
Once we have the exposure we need places for people to dance. The new initiative of helping our young aspiring professionals to become studio owners, and to support them with the tools to create a successful business, is being created through the RTF Commission. We are building better collaboration with dance societies to provide us with events and help showcase them to emerging markets. Our Sports Commission has successfully developed the Recreational dancer division. This allows parents to see their kids dance for a minimal cost. New dancers can compete without costuming or high entry fees.
Strategic planning
During Easter the National board held its strategic planning meeting in Queensland. Ten new initiatives are to be completed over the next 90 days. The stakeholders in DanceSport are working together and are ready to maximise this amazing opportunity.
Yours sincerely,
Gordon Gilkes
President DanceSport Australia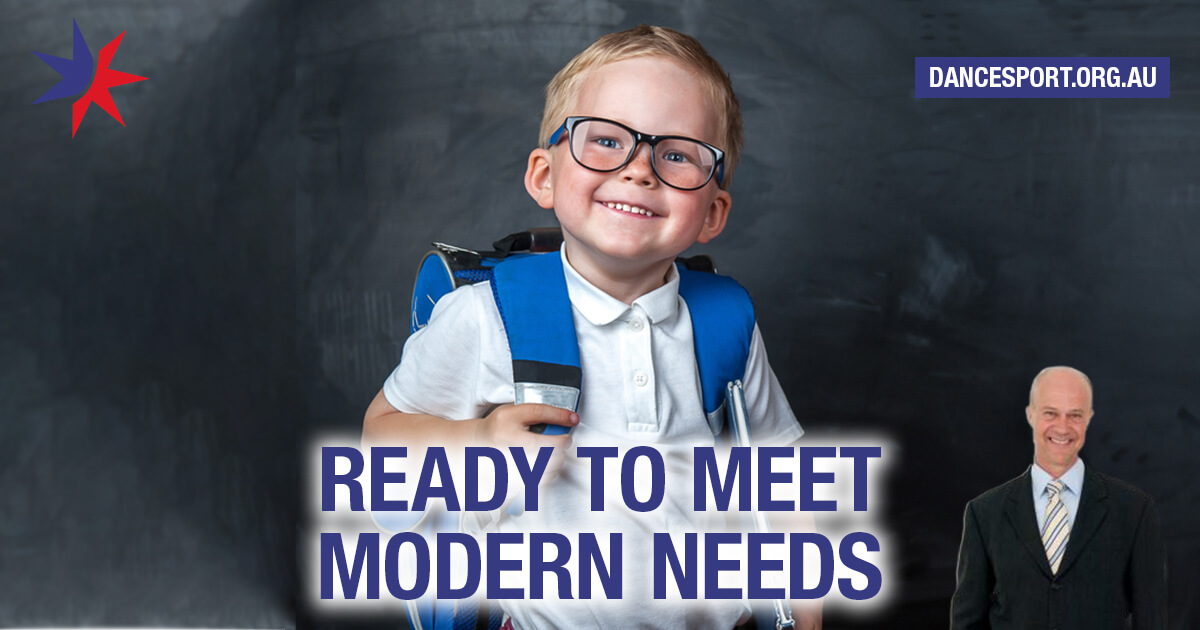 DanceSport is ready to meet modern needs