To share this news on Facebook click here
Competing internationally - how to qualify and be nominated for DanceSport Australia
14-08-2019
In the last newsletter, we announced Australia's representatives for the 2019 world championships. Now we detail how they are selected.
WDSF and WDC World Championships
As many of you are aware there are two world governing bodies: WDSF (World DanceSport Federation) and WDC (World Dance Council).
There are some differences in dance figures and styles and couples may choose to go to either WDC or WDSF events – a decision often made in consultation with their coach.
Age groups
Two couples are chosen from the following age groups:
Adult
Masters 1
Junior
Youth
Junior
Note: The Junior category depends on their age for the following year as they could be too old.
How to be nominated
The qualifying events for both governing bodies are held at the Australian Championships in December:
WDSF Amateur events for both Standard and Latin
WDC Australian Open Professional Championship
Note that the Open Professional Championship is actually open to professional dancers across the world.
The DSA Selections Commission nominates the winning couples to be Australian World Representatives.
Two couples are then invited from each style and age-group for the WDC and WDSF events. If they decline the choice goes to the third choice and can be offered to couples securing up to sixth place.
Sometimes couples decline as they or their coach feel they are not quite ready or funding is an issue.
Minimum costs
The international competitions are mostly held in Eastern Europe in peak season, therefore flights are at their most expensive (easily AUD$2,500 per person).
Couples usually receive two nights free accommodation from the event organiser, and sometimes transfers are included.
There is no entry cost for the couple, however many will purchase new costumes. Overall it is an expensive exercise, and of course this increased if family need to accompany younger couples.
Daunting but worth it!
In the words of one experienced competitor, "Once you get there it is a relief and all the competitors want to do their best"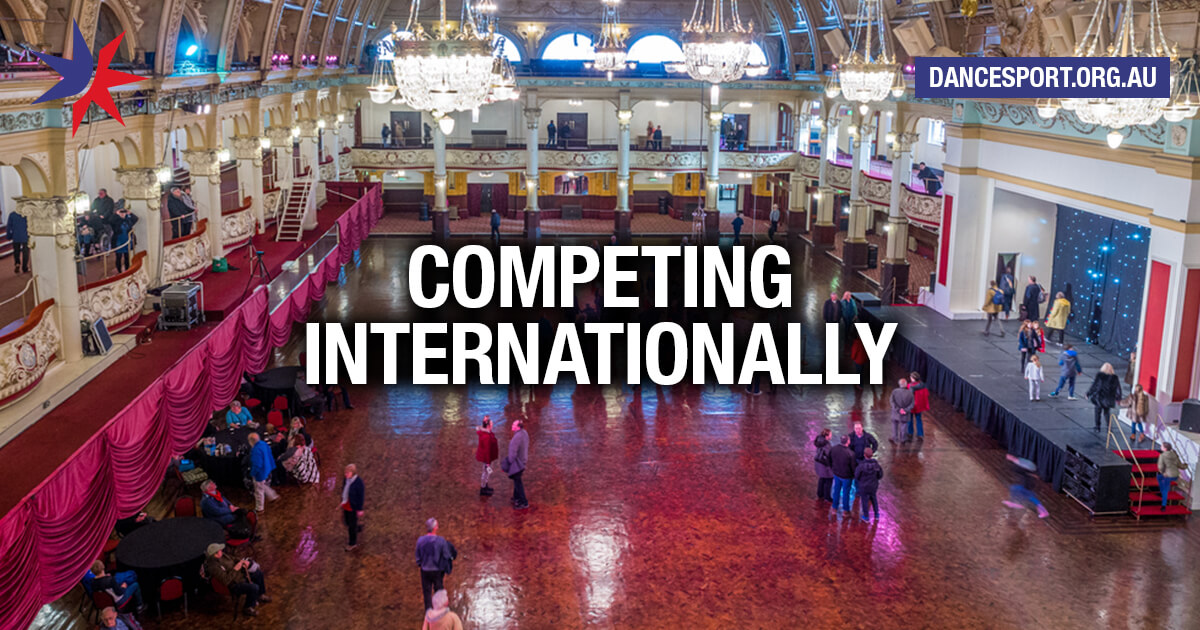 Competing internationally in DanceSport