To share this news on Facebook click here
Accreditation application process - new online access point & system
06-05-2018
Online access point has moved
Application for accreditation upgrades and exams has moved from the DSA website (via the 'Accreditation tab") to your individual P5000 login. When you log in to your P5000 account you will notice a new button for Accreditation. This is the new online access point.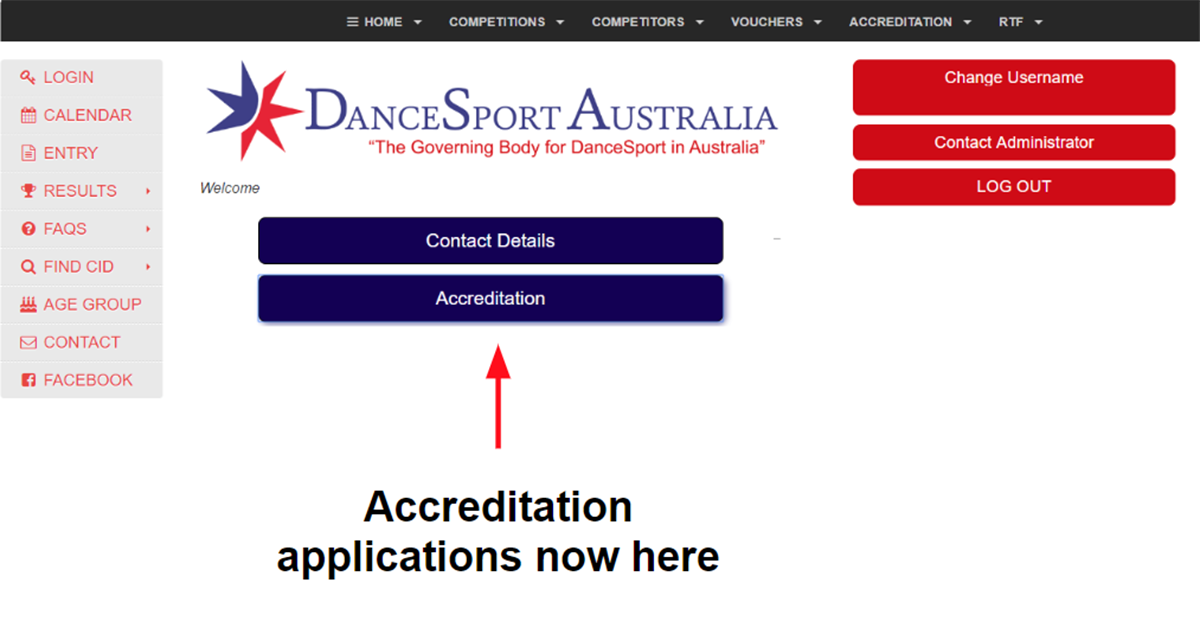 New online access point for DanceSport Accreditation
Some tips
When you click on this button you will be able to see any accreditation applications you have in the system.
Note: Recreational members will not be able to see this, as they are not eligible for accreditation.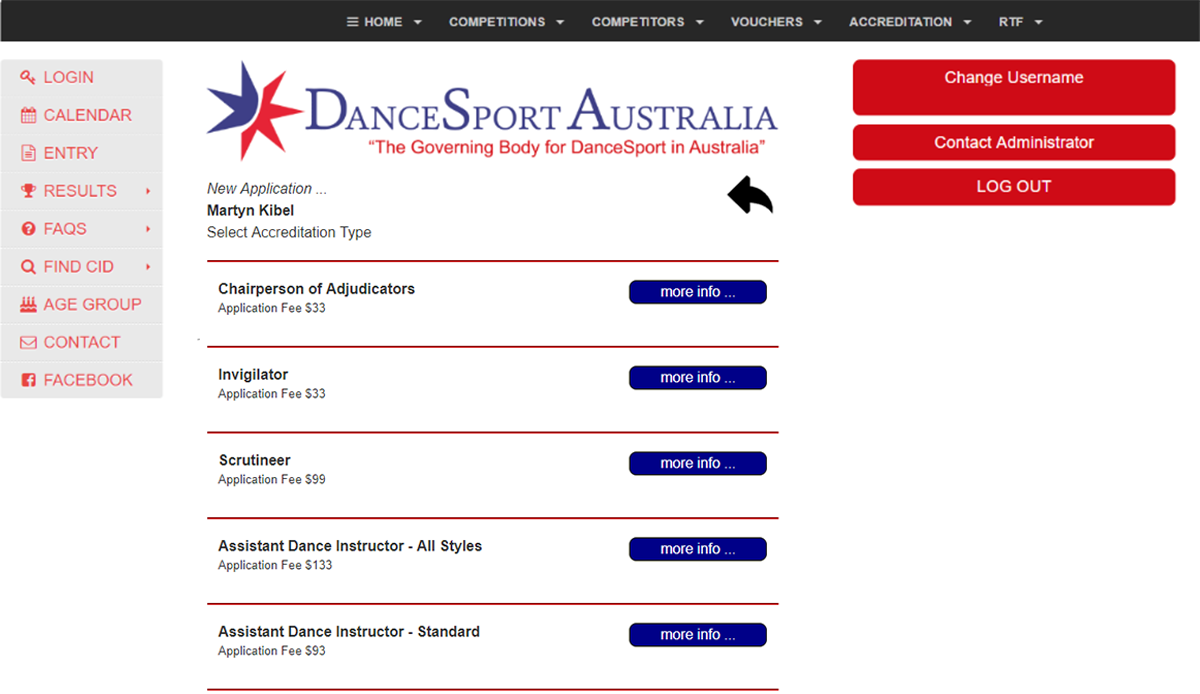 See any accreditation applications you have in the system
When you click the 'Apply for Accreditation' button, you will see all the possible options for Coaches, Adjudicators and Scrutineers
Now you can access information on any accreditation, i.e. cost, description and requirements for each level.
Want to apply?
To make an application click on the particular accreditation option for which you wish to apply.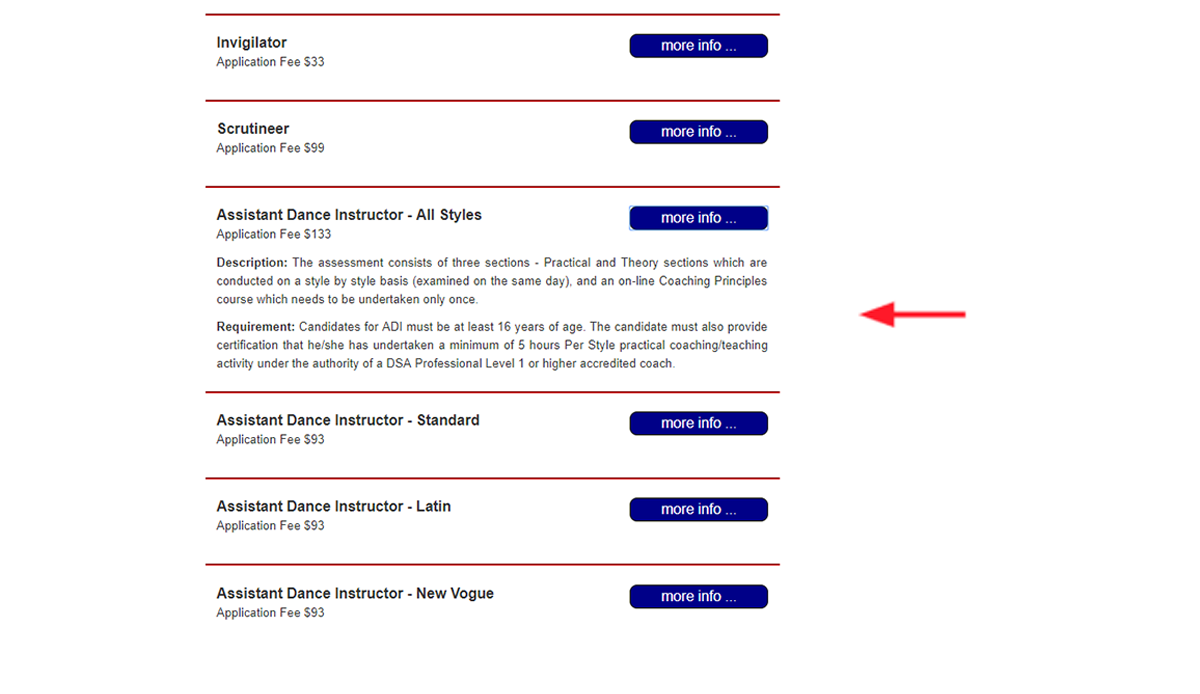 Select from the broad range of accrediations
The appropriate fields appear - for your application and payment.
The Description and Requirements are also repeated here for clarity.
You can also apply for consideration via Recognised Prior Learning (RPL) by clicking on the RPL button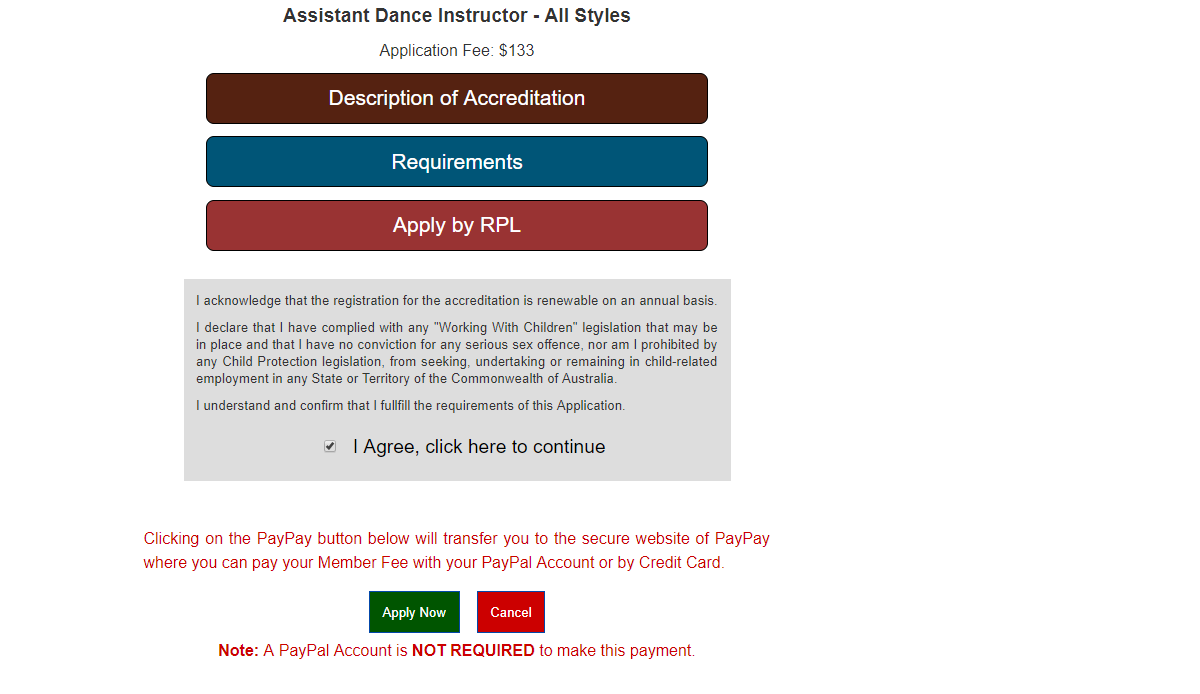 You can also apply for Recognised Prior Learning
Access for all State Accreditation Officers
For efficiency, State Accreditation Officers can access all applications from their State and perform actions such as clearance approvals directly from their P5000 portal, making the process quicker.
We will still retain Clearance Certificates as hard copies to support the process, but applications for accreditation and appropriate approvals, etc will be facilitated by the P5000 method.
Any queries, please contact your State Accreditation Officer. Their details can be found at http://www.dancesport.org.au/index.php/national-contact-us/accreditation-commission