To share this news on Facebook click here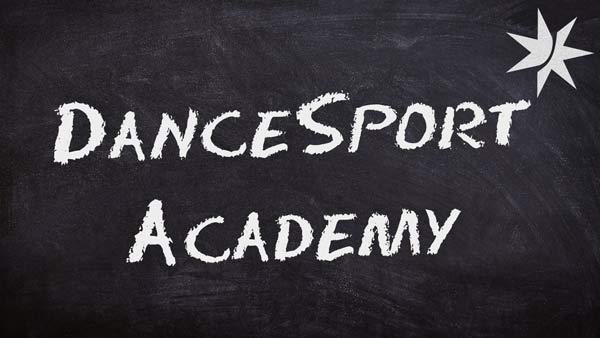 DanceSport Australia Academy
The Accreditation Commission has been renamed to the DanceSport Australia Academy or DSA Academy, for short.
This change reflects the widening role of this important commission that is now moving well beyond a simply accreditation function. Dr. Martyn Kibel will continue as the head of the Academy and he is looking forward to new projects that include on-line tutorial videos dedicated to DanceSport.
Update on Changes to Accreditation
From August 1st, 2019 some major changes to Accreditation exams were introduced. Along with these was the introduction of a new Junior Mentoring Program. These changes are designed to improve the pathways for becoming a qualified Instructor / Coach and a qualified Competition / Championship Adjudicator.
Accreditation Exams
Single Technical Exam for both Coaching and Adjudicating candidates at Level 1 (Instructor, Competition Adjudicator) and Level 2 (Coach, Championship Adjudicator) have been developed. The syllabus of Figures remains the same as for the previous Level 1 exams, however the Level 2 exams have been expanded to cover some (not all) Level 3 Figures (i.e. Elite Coach / National Championship Adjudicator syllabus). Once successfully completed this Technical exam can be used for both streams without having to repeat. All other components for either stream will still need to be completed for successful Accreditation, unless previously awarded, in which case the dual Accreditation will be granted automatically.
Following the candidate applying for Accreditation they will receive an information booklet containing details of the exam, including the full data base of possible questions for each dance in the relevant style; these can also be found on the DSA web site under the Accreditation Tab.
People who have already applied for Accreditation may choose which version of the exam they wish to sit, until 31st December 2019; from 1st January 2020 only the single technical exam is applicable. Anyone who has completed an Adjudicating Accreditation may apply for Instructor/Coach Accreditation via Recognised Prior Learning.
Junior Mentoring Program
DSA has also introduced a Junior Mentoring Program:
For children between the ages of 13 and 15 (i.e. same as Junior competitive age group)
Involve the technical component (ADI level, removing some dances and Figures);
No online Community Coaching course;
Minimum 5 hours per style teaching would be for assisting in classes.
Not considered an Accreditation but a Certification of Achievement;
Successful candidates would not be permitted to take private lessons or teach classes, but only to assist accredited coaches.
An important component is having a Mentor (RTF Principal or Coach) work with the Junior candidate in an ongoing capacity. This may involve some training from DSA.
Credit towards ADI when they turn 16.
Full details and syllabus are available in the Junior Mentoring Program under Accreditation on the DSA web site (link). Currently application to undertake this program should be made directly to your State Accreditation Officer.
Full details of both initiatives have been included in the current version of the Accreditation Program (Version 9.2-1), available from the DSA web site under the Academy Menu Item.