To share this news on Facebook click here
Interested in serving on your State Board of DanceSport?
06-07-2018
DanceSport State Board Elections are being held this year from September to November. If you are considering standing for the State Board then this article is for you. We outline what a State Board does and what this means for you if you are successful.
The Roles of a State Board
To manage and govern DanceSport in that State for DSA. Broadly to:
Manage funds
Implement DSA rules
Make recommendations to DSA National Council for changes to rules and processes
State Board members are often the first point of contact for people within the DanceSport industry with DSA. State Boards interact with:
Studio (RTF) owners
Competitors (at all levels!)
Dance Societies
Coaches
Adjudicators, and
Competition organisers
The State Board is the glue that holds the DanceSport industry together within the State.
The Roles of a State Board Member
Involves attendance at Board meetings:
Understanding, debating and voting on issues in the best interests of State members
Observing and applying rules, policies and the DSA Constitution
Formulating the State's strategic and business plans
Contributing your expertise
Being active at meetings and in discussion
Serving on committees as required
How you can contribute
Contribute positively to the growth of DanceSport in your State. You do not have to be a top-level competitor. Our Boards need a whole range of skills and experience in:
Business
Administration
HR
Project management
Financial
IT
People skills
Plus a strong work ethic.
Do you have those attributes? Serving as a Director on a State Board can be one of the most rewarding experiences of your DanceSport career.
If serving DanceSport in your State in this way seems attractive, we encourage you to think seriously about standing for election at the upcoming State AGM.
More information
Full details of how to go about nominating for a role on your State Board will be published in the August 2018 edition of 'Focus', coming to you soon. More information can be sought from your State Branch Chairperson or Executive Officer – contact details are on the DSA website.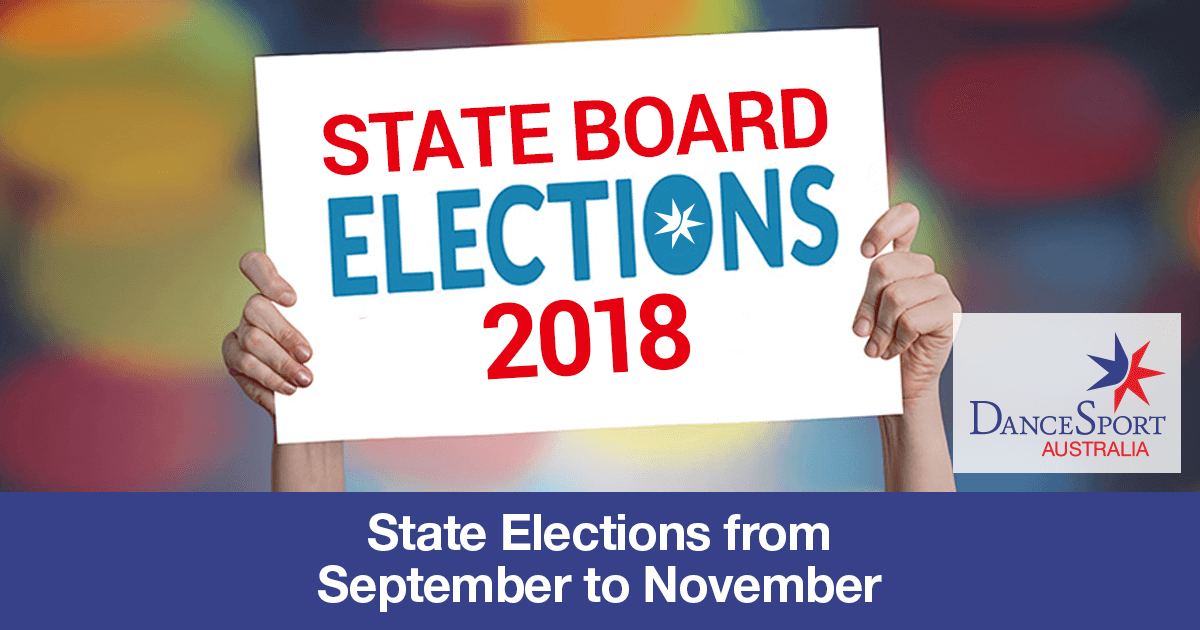 Interested in serving on a State Board of DanceSport?