To share this news on Facebook click here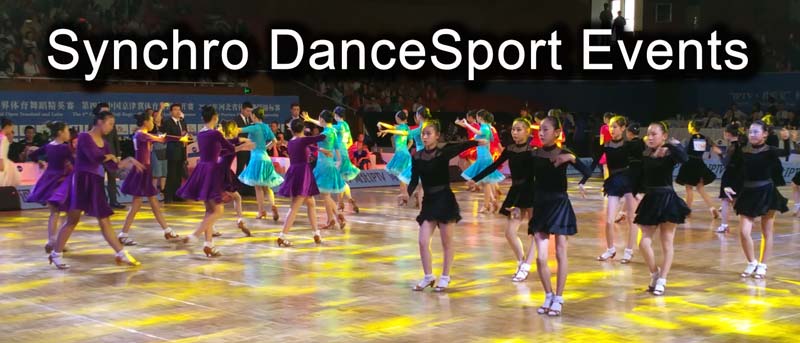 Synchro DanceSport Events
Synchro is a style of DanceSport where all competitors dance the same routine. This can be done as a couple or in a team and these events are generally included for children.
Where partners are in short supply, girls can still compete without having to learn the boy's part of the dance through the use of the 'Synchro' style of event. Adjudicators will consider how the couple or team performs as a whole along with evaluation of the routine and quality of movement.
Watch the video below and you will quickly see how it works and why it has become a very popular competition segment throughout Asia.