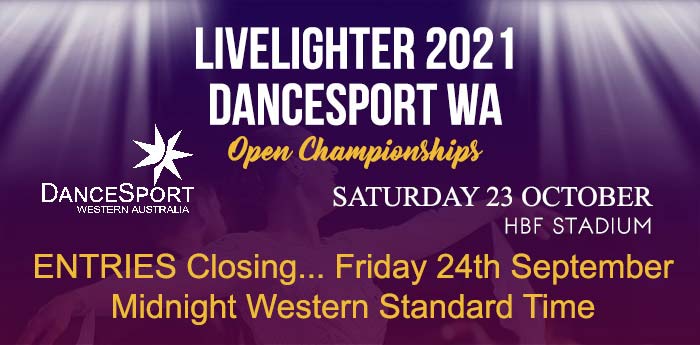 W.A. Open Countdown to Championship only 4 weeks away!
September 23rd 2021
Hi Everyone,
Well, we sure are on a countdown with the Championship only 4 weeks away!
MOST IMPORTANT ***
ENTRIES CLOSE TOMORROW FRIDAY SEPTEMBER 24TH ENTER HERE
Please DON'T BE LATE. Our intentions are always to provide a smooth running programme suitable for all competitors and late entries do create major problems and inconveniences for everyone.
SEATING
Floorside tables sold out.

Tiered Seating.- There are lots of seats still available. These seats face the stage and the viewing is excellent So please tell your friends and contact Ticketmaster.
Practice hard and keep safe .......234&1
WA Organising Committee