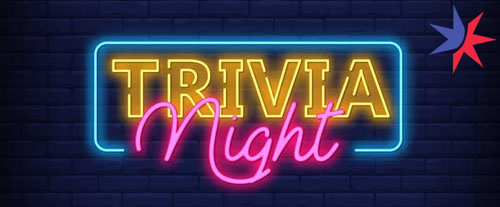 DanceSport NSW Trivia Final Round
DanceSport NSW Trivia is back!
Due to popular demand, the DSNSW board is presenting what we hope will be our final installment of Trivia over the course of this lockdown. We are inviting all members Nationwide to come along and join the fun. Our previous winners were Claire Le Creurer who scored two free tickets to the 2022 NSW Open, Henley Warner who also pocketed two free tickets to the 2022 NSW Open, and Max Oldham who won two free tickets to the next DME event in NSW!
The registered member who finishes with the highest tally of points will win themselves the following grand prize...
2 Tickets to NSW Open 2022
2 Tickets to the next ADS competition in NSW
2 Tickets to the next DME competition
All sponsored by the DSNSW Board!
Anyone who is affiliated with dancing in the nation or even internationally is welcome to attend, though our prize is only available to registered members. Dust of those trivia caps and grab yourself a slice of fun!
If you would like to attend, please email us at
exec.nsw@dancesport.org.au
See you there!