To share this news on Facebook click here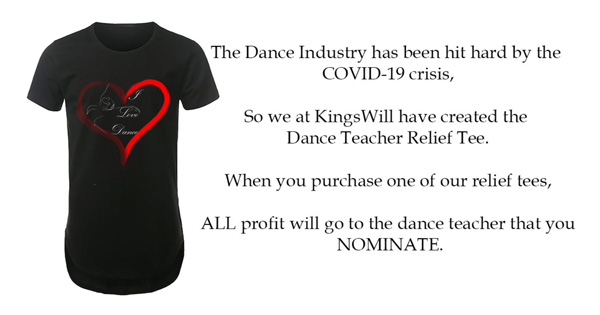 Dance Teacher Relief Tee
The Dance Teacher Relief Tee is a great initiative created to help support our dance industry during this difficult Covid-19 crisis.
The idea is a customer purchases a T shirt and nominates a Teacher of their choice. That Teacher then receives all profits from the item sold.
The T shirts are made from cotton and are available in mens, womens and kids sizes. The pricing ranges from $35-$45 approx. with shipping included.
Click here to purchase your T shirt now... http://kingswill.teejunction.com.au/
Many thanks to David Byrnes and Kings Will for your thoughtful support during this difficult time.