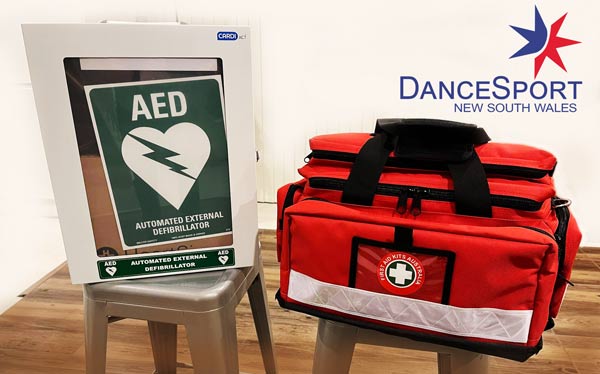 DSNSW Support for Competition Organizers
In June 2021 the DanceSport NSW Board made two purchases designed to support the NSW organisers in a way that we hope will assist in keeping costs to a minimum for competitors. These two initiatives were:
1. Purchase of a defibrillator and first aid kit -
This will allow organisers to meet the OH&S requirements of the venues we use. DSNSW has also subsidised a dancer to be certified as our onsite first aid person – this will save DSNSW approx. $1,000 in costs at each NSW Open.
2. Scrutineering Tablet System -
We approached ADS, on behalf of the combined societies, with a proposal to purchase the NSW tablet system. The ADS and its joint owners were good enough to agree to the sale to DSNSW. We will now provide the tablet system free of charge to all DSA registered events moving forward.
The support of our compeition organizers is paramount to the future of dancing in NSW.