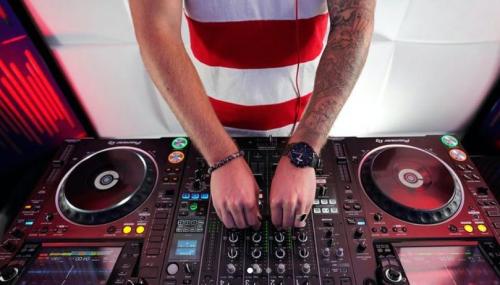 WDSF Standard/Latin DJ Congress - 8 March 2023
On January 1st 2022 the WDSF DJ license came into force for all WDSF Title Events and Grand Slams. One of the reasons for implementation of this license is to make DJs accountable for their work and will be mandatory for all other WDSF events in the near future.

Music is the essential part of DanceSport and therefore it needs to be very carefully treated during our WDSF Title Events, World Ranking Competitions and all types of Games and Qualifiers.
Topics such as: quality of sound, copyrights, appropriateness for the age categories, interaction with an orchestra (if any), management of music during AJS competitions, WDSF Protocol related to music among others will be treated in the education for DJ. A minimum standards related to music need to be established for all WDSF Events.
Second WDSF DJ Congress will be online and will take place on Wednesday March 8th 2023.
For Officials who already have a DJ license, the congress may serve as a mandatory renewal of education.
New candidates should contact their NMBs for the application process to be started by the National RLS Administrator on the WDSF website.
For applicants who wish to upgrade their licenses from "B" to "A" a specific module will be organised at the end of the congress.
Please extend this important information to all organizers and WDSF current and future DJs who are keen to organize or take part in the WDSF Title Events, Grand Slams and WDSF Ranking Competitions. All relevant information will be posted on the following link.

Kind regards,
WDSF Office

www.worlddancesport.org

Headquarters
Maison du Sport International
Av. de Rhodanie 54
1007 Lausanne – Switzerland
Tel. : +41 21 601 17 11
Fax : +41 21 601 17 12