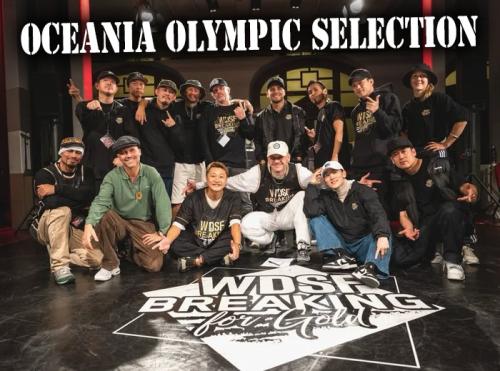 Oceania Breaking Olympic Selection
The historic Sydney Town Hall in Australia set the scene for the inauguration of the Oceania Championship Breaking this past weekend. Thirty-seven B-Boys and fifteen B-Girls from the Oceania continent competed with their eyes on the coveted prize - a direct entry to the Paris 2024 Olympic Games.
The audience, a diverse mix of devoted Breaking enthusiasts and newcomers to Breaking, shared an exhilarating experience as they came together for the very first Oceania continental championship. The excitement extended beyond the historic Sydney Town Hall as the event was broadcasted live on the Olympic Channel, providing a global audience with the opportunity to witness the inspiring performances of the athletes.
The full WDSF article, Click Here
The full video of the Final Battles, Click Here