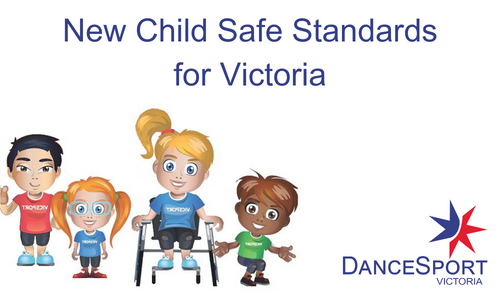 New Child Safe Standards Released for Victoria
The Victorian Government has finally released the Child Safe Standards that apply to Victoria originally from 1 July 2022. There are 11 Standards in total and full information can be found at the Vicsport website and the Commission for Children and Young People webpage relating to Child Safe Standards.
Commission for Children & Young People Website
A summary of the 11 Standards produced by Vicsport is below - this will assist you in understanding these new Standards.
Summary of the Child Safe Standards
This Information is being circulated to all Victorian Studio proprietors, Event Organisers and Professionals by DanceSport Victoria to ensure you are up to date with these new Standards as they currently apply in Victoria.
If you need further information please contact the Executive Officer - DanceSport Victoria (exec.vic@dancesport.org.au).