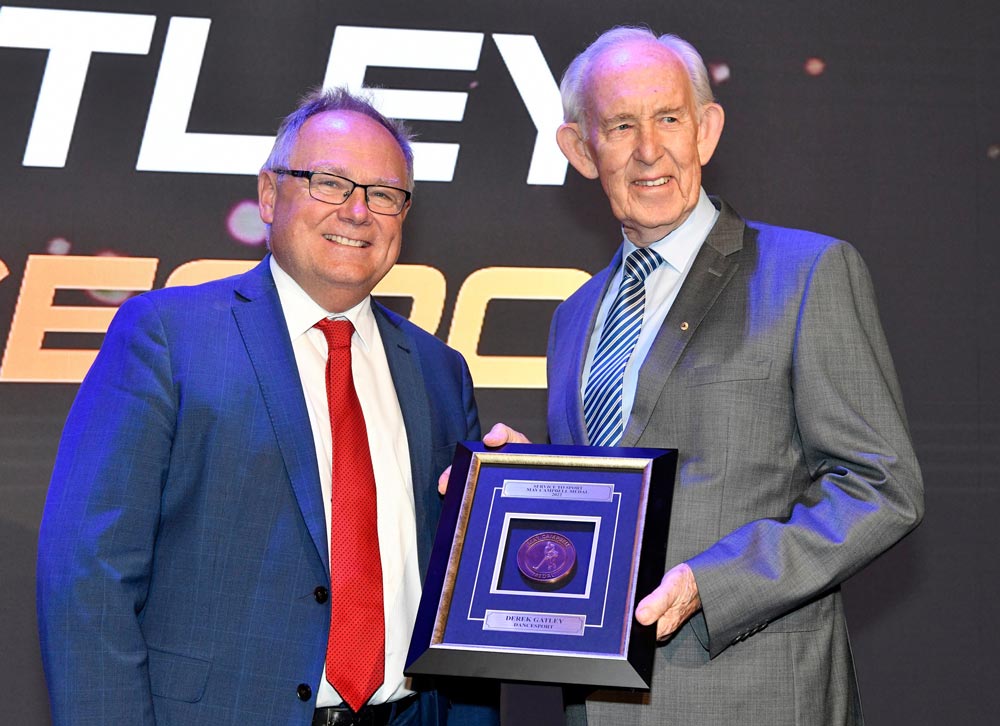 Derek Gatley OAM receives prestigious SportsWest Award
Mr Derek Gatley AOM has become the first ever DanceSport nominee to receive the May Campbell Medal - Service to Sport Award at SportWest's ceremony at Optus Stadium last Thursday night.
The SortsWest Awards enable the West Australian community to recognise excellence in sport and celebrate the achievements of WA sportspeople. One of the most prestigious awards is the Service to Sport Award - May Campbell Medal which recognises the contribution made by an individual to sport or their sporting organisation through long and outstanding service.
This award could not have gone to someone more deserving than Mr Derek Gatley OAM.
It was certainly a proud moment for DanceSport when Derek accepted his award from the Minister for Sport and Recreation Hon. David Templeman MLA. And if that wasn't enough, we were even more enthralled upon hearing Derek's acceptance speech, undoubtedly the most eloquent and beautifully delivered speech of the night.
Derek has had a connection to DanceSport since he started as a participant and competitor in the 1950s. During this time Derek has served the National and State bodies of DanceSport as Chair of the Rules Commission, Chair of the Selection Committee, Chief Executive Officer, and Chief Financial Officer. Derek has announced his pending retirement from his National Duties but will continue to offer his extensive knowledge to the WA State branch.
Thanks to our DanceSport Members who came along to support Derek and his family celebrate this memorable occasion.
Congratulations Derek and thank you for your enormous contribution to DanceSport.
*Thank you to Anna Di Vincenzo and SportsWest for the wonderful photos.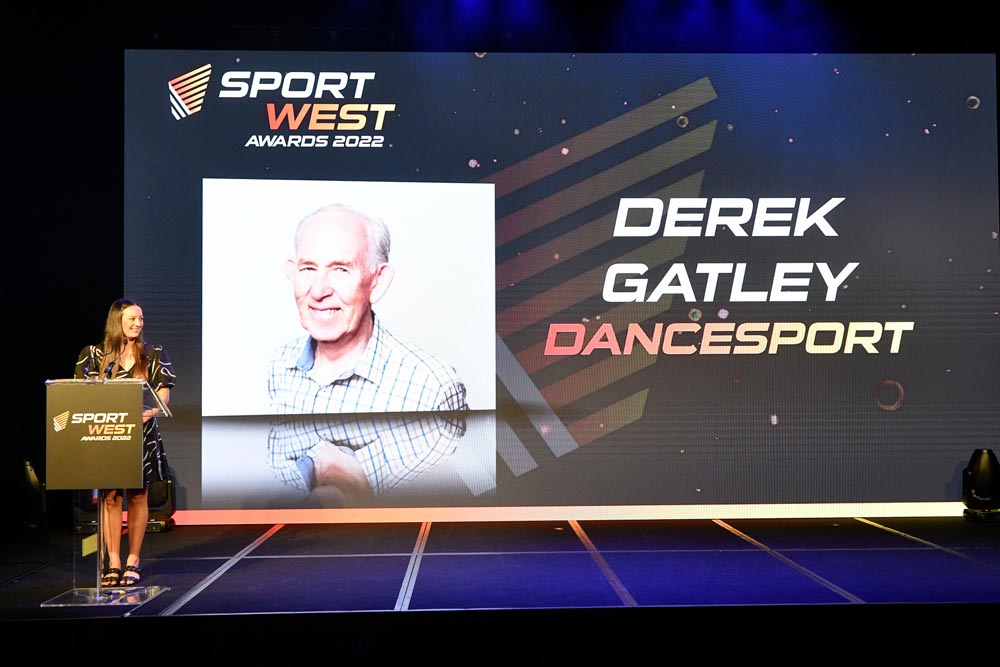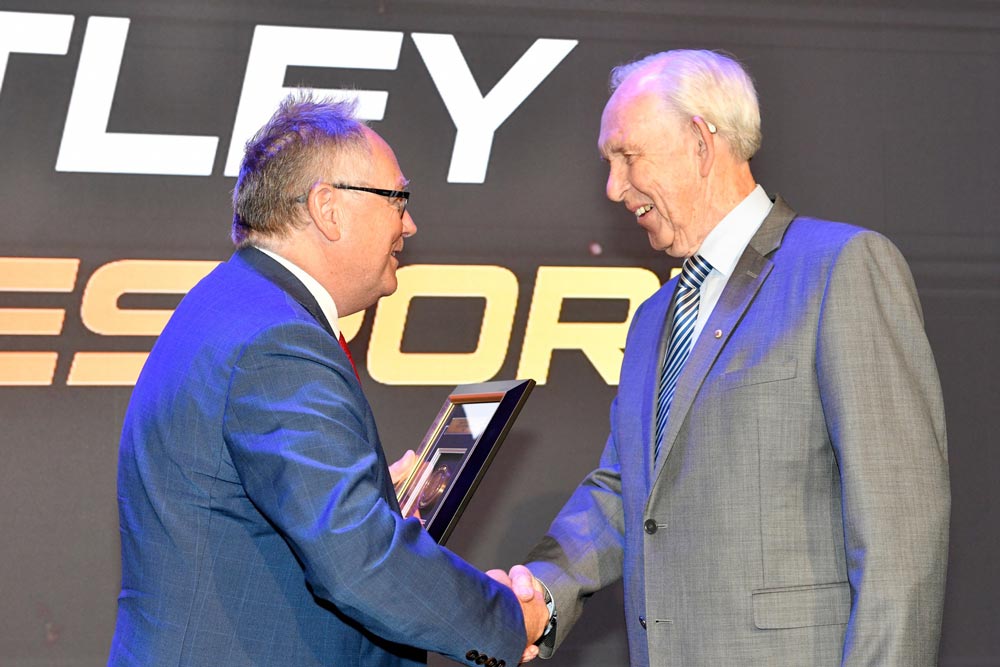 Derek Gatley and Minister for Sport and Recreation Hon. David Templeman MLA.