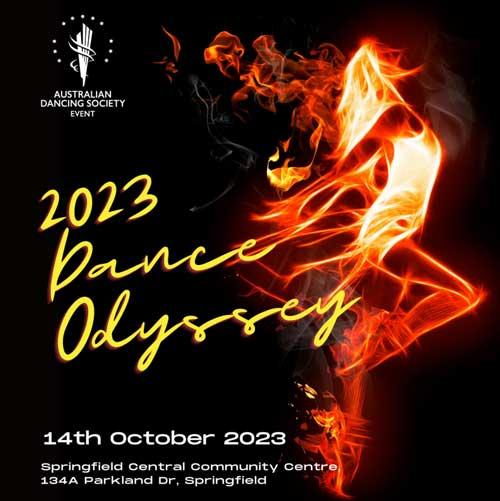 2023 ADS Qld Dance Odyssey
Entries are now open for the 2023 ADS Qld Dance Odyssey proudly presented by the Australian Dancing Society - Queensland Branch.
Date: Saturday 14 October 2023
Venue: Springfield Central Community Centre*
A large syllabus of events have been offered in all age groups and Divisions including Pro/Am, Coach/Student, Pro/Student and Synchro Team events. This year sees the introduction of new Social events for children under 16 years of age who have never competed before. These events are accessed with a free DSA Social Day Pass. Please check the information below.
Dance Odyssey will be held the Springfield Central Community Centre which offers great facilities for our dancers and spectators. Food and drinks will be available from the venue.
Propsed Doors Open: 8.30am
Proposed Start Time: 9.00am
Spectators and Competitors - Ladies Heel Protectors MUST BE WORN whilst dancing - NO EXCEPTIONS
NO STILETTO SHOES - Attendees will be asked to remove shoes if Stilettos are worn.
*Please note there are two YMCA venues in Springfield so please ensure you add the correct one to your GPS! Here is a Google Maps link... Springfield Central Community Centre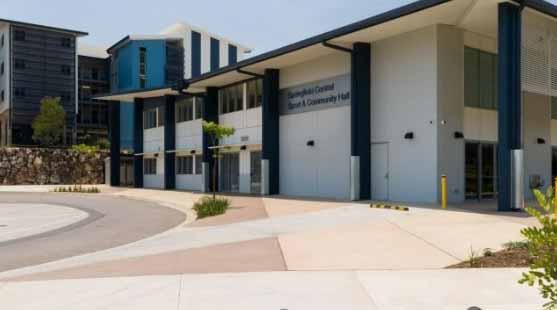 Syllabus Competition Information
Social Events - Free DSA Social Pass
Social events are for children under the age of 16 years who have never competed before. Access to these events is via a free DSA Social Pass.
A Social Day Pass is strictly for newcommers to the competition environment. It allows those who have little or no experience to compete in the Social Dance category. Social events are an introductory event which excludes those who already have a DanceSport Registration.
DanceSport Australia Social Day Passes are free of charge and can be obtained by contacting the Organisers, Jody Rollason and Kaliah Webb. Contact details are shown below.
Entries & Entry Fee Payments
All Entries, Entry Fees and Competitor Tickets via the DSA Entry System.
Competitor entry and door Admission fees are to be payable online at time of entry to validate entry. Please contact the organiser for table seat upgrades.
Entry Closing date: Monday 25 September 2022
Entry Fee & payment cut off: Payments must be received no later than 27 September 2023
Spectator Tickets
Spectator door admission tickets are available for purchase through the DSA Spectator Ticket System.
For all table seat bookings please contact the Organisers.
Enquiries
For all enquires please contact:
Jody Rollason - email - jody@rhythmdanceattitude.com.au - 0412 433 233
Kalih Webb - 0425 853 113