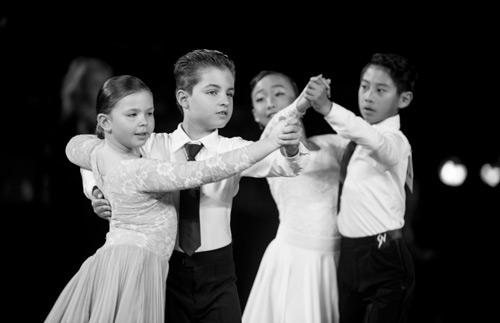 Why Have Juvenile Dress Restrictions?
DSA has specific rules which cover the dress restrictions for competitors dancing in the Juvenile age group.
The philosophy behind these rules is just as important as the rules themselves.
When reading the dress rules please always keep these important fundamentals in mind. For your refernece, the following information has been reprinted directly from the DSA Juvenile Dress Code.
Competitor dress restrictions are based on the following guideline principles:
DanceSport has important artistic elements, which grooming and dress should enhance but not dominate.
Further dress restrictions are imposed on juvenile competitors as to ensure that:
Entry into competition should be as accessible to as many people as possible. The cost of entry should be as cheap as possible relative to the minimum standard of dress required for competition.


At the outset, the emphases for competitors should be on ability, not dress. As competitors move through the grades more emphasis is given to grooming and dress but never to the exclusion of ability.


During the formative period of their introduction to DanceSport, new competitors and in particular juvenile competitors (as well as their parents and teachers), should have virtually no other consideration than to develop their technical ability.


The health of juvenile competitors does not suffer due to inappropriate footwear.
You can access the DSA Juvenile Dress Code here.