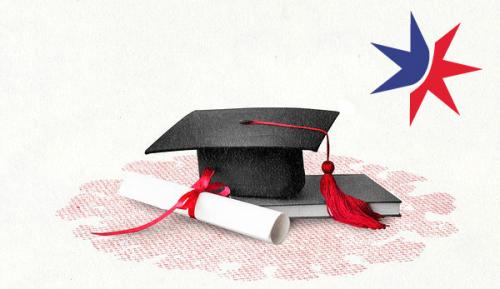 Recognition of Prior Learning Updates
DSA has recently reviewed and updated the Policy Document ACC001.5: Recognition of Prior Learning (https://dancesport.org.au/accreditation/rpl.pdf), in order to clarify the process and relevancy of RPL. All RPL applications are now governed by this Document.
What constitutes appropriate Prior Learning?
Prior Learning is learning which occurred before a coaching/adjudicator course is undertaken and which results in a coach/adjudicator's acquisition of appropriate competencies for a particular standard (e.g., Level 0, 1, 2, and 3).
The principal reason for inclusion of Recognition of Prior Learning (RPL) in the DSA Accreditation Program is to provide a pathway towards compliance with DSA rules for appropriately qualified / accredited coaches and / or Adjudicators relocating on a permanent basis to Australia from overseas. Australian residents who travel overseas for the purpose of obtaining accreditation will not be considered as suitable for RPL.
Australian residents who are registered with DSA may also apply for RPL where they have developed skills or training relevant to Dancesport Coaching or Adjudicating within Australia (e.g., recognised Dancing Society qualifications). The same measures of relevance and process of assessment will apply whether the RPL components were obtained overseas or within Australia. DSA will consider the relevance and background of relevant Societies, and the qualifications of Society examiners, as part of the RPL assessment.
Prior learning may be formal and ideally should be obtained within the previous 10 years.
The key components for any Accreditation levels are:
A relevant, verifiable certificate deemed equivalent to the level of DSA Accreditation being applied for, ideally obtained by examination within Australia via a recognisable Society.


Any required DSA components for this level of Accreditation, including any activity or time interval requirements.


Any additional relevant verifiable experience that adds value to the application.
Components 1 and 2 above are non-negotiable criteria, while component 3 is optional.
To apply for RPL a person must be sixteen (16) years of age or over, be a Member of DSA, and has been resident in Australia for a cumulative period of not less than six months or is eligible for permanent residence in Australia.
How might Prior Learning occur?
Coaches/Adjudicators may have recently completed a recognised relevant training program (in Australia or overseas). This would normally require evidence of successful completion of a relevant exam from a recognised International Dancesport body or a Dancing Society in Australia that is recognised by DSA. All documents need to be in English, or a certified translation from a foreign language document. DSA will also require details of the examining body (Australian or International Society) and details of the examiner.
Coaches/Adjudicators may have successfully completed a Combined Technical Exam with DSA and used the result to apply, via RPL, for a related accreditation [e.g., completing a Level 1 (Competition Adjudicator) Adjudicating exam in Standard, then applying via RPL for Level 1 Coach, Standard accreditation]. Note that in such a case all other required modules must also be completed. If all other modules have already been completed, then the related accreditation will be granted automatically (i.e., an RPL application will not be necessary).
Adjudicators who gained their accreditation after January 1, 2010, may apply via RPL for accreditation in the Coaching stream at the same level. Note that in such a case, all other required Coaching modules must also be completed.
Applications via RPL
All applications for RPL must be completed online, in the applicant's DSA account. Any documents or necessary supporting evidence shall be forwarded to the Chair, Academy (accreditation@dancesport.org.au), citing the online Application Number.