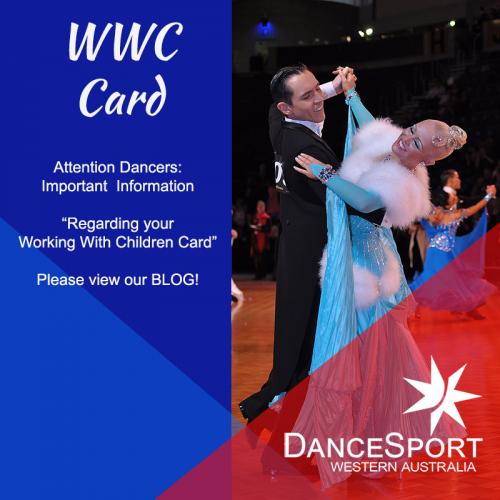 DSWA Working with Children
REMINDER TO COACHES & VOLUNTEERS
Coaches & Volunteers who teach children under 18 years of age, and who are registered with DSA need to have a Working with Children Card.
When you have obtained your card, can you please forward a photocopy to Jan Reilly at her email address janreilly.wa@gmail.com or give her a photocopy at the next competition. On renewal a copy of the new card also needs to be forwarded.
Thanking you for your co-operation!
DanceSport WA