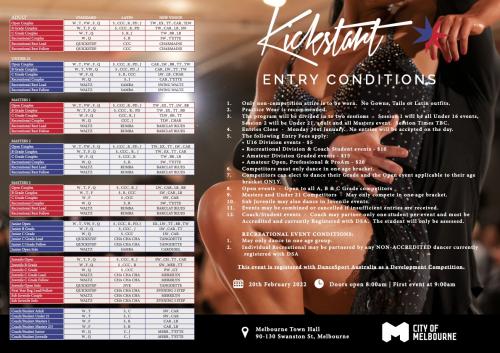 DSV Kickstart Competition Entries Now Open
Entries are now open for DSV's Kickstart 2022 Competition to be held at the Melbourne Town Hall.
We are very exctied to bring this competition to you for the second time.
Things to remember:
* We have a new venue! Melbourne Town Hall
* The event will be held on Sunday 20th Febraury
* It is a practice wear only competition, so no competition attire
* FREE Entry to ALL Spectators!
ENTRIES OPEN! Check out the dance sheet!