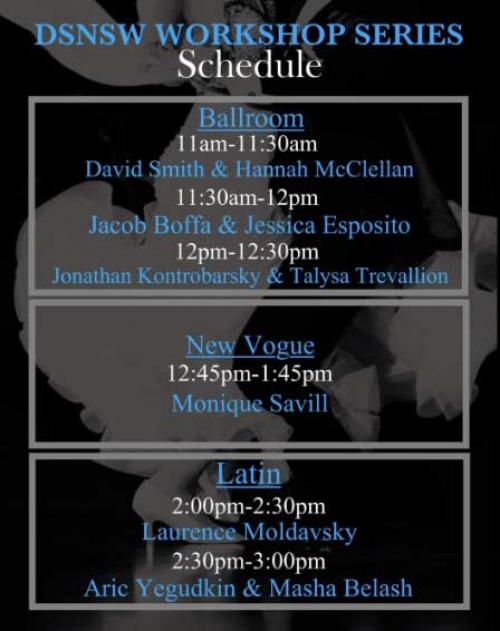 DSNSW Workshop Series July 24th - Jake and Jess
Among our ballroom presenters for this Sunday are Jacob Boffa and Jessica Esposito. Read on to learn a little more about Jake and Jess...
Jake and Jess are based in Toongabbie, New South Wales and have danced together for 13
and half years starting in 2009 in the lower grades dancing through to 2018 in the amateur Standard and Latin fields where they competed in Open/A grade. In 2019 Jake and Jess turned Professional where they currently compete in the Standard.
Prior to turning Professional, Jake and Jess, were one of the top 10 Dance couples in
Australia over Standard and Latin and at the beginning of 2016 ranking in the top 5
Australian couples in the WDSF international official rankings in the Standard style.
Jake and Jess's cherished highlights are:
-2x Australian professional Standard finalists
-Wollongong National Dancesport Championship Professional Standard Finalists
-East Coast Classic National 10 dance champions
-East Coast Classic National Amateur Standard Champions
-East Coast Classic National Amateur Latin finalists
-Semi Finalists Shenzhen 10 dance championship, China
-WDSF Standard Finalists- Australian Dancesport Championships
-National Capital Dancesport Championship 10 Dance Runners Up
-Jake and Jess where lead dancers in the Andre Reiu Christmas spectacular Sydney town hall, strictly ballroom dancers Sydney opera house promotional advertising, Australian
Dancesport Championship Latin performance group.
As well as competing Professionals, Jake and Jess love to continue to learn, train and pass
on their passion, love and knowledge of dance to their students or anyone who wants to
learn to dance no matter how young or mature they are, whether its in the studio or at
competition level. Jake and Jess both love seeing their students enjoy and achieve the
electric and competitive feeling that dance brings us all.
This event is FREE for all financial DSA members, and $20 for non members.
Register for this event online via the DSA entry portal. Any further enquiries can be directed to the following
exec.nsw@dancesport.org.au
Happy Dancing!