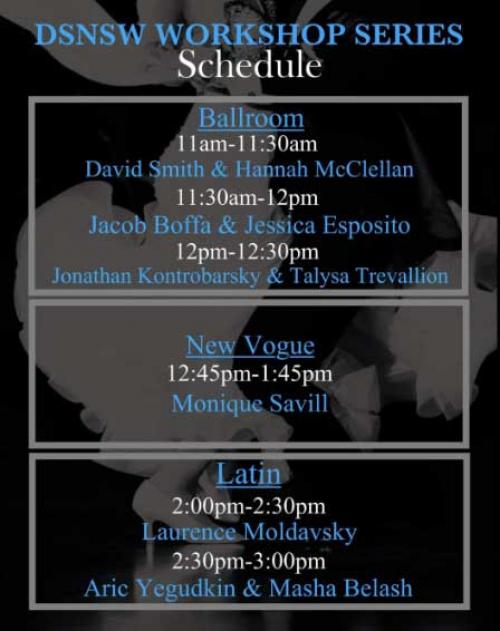 DSNSW Workshop Series July 24th - Aric and Masha
Our lucky last presenters for this Sunday are Aric and Masha.
Aric and Masha have danced together since they were 15. In their early years they were Blackpool Youth Latin Semi Finalists and represented Australia at both the World Youth and Amateur Latin Championship on various occasions. Together they have become multiple South Pacific, National capital, and Australian champions. They are also regular professionals on Dancing with the stars. Together they are the owners of MOVE Dance Studios, home to many competitors, couples and teachers. They are both championship adjudicators and their goal is to inspire the next generation of ballroom dancers in Australia.
This event is FREE for all financial DSA members, and $20 for non members.
Register for this event online via the DSA entry portal. Any further enquiries can be directed to the following
exec.nsw@dancesport.org.au
Happy Dancing!