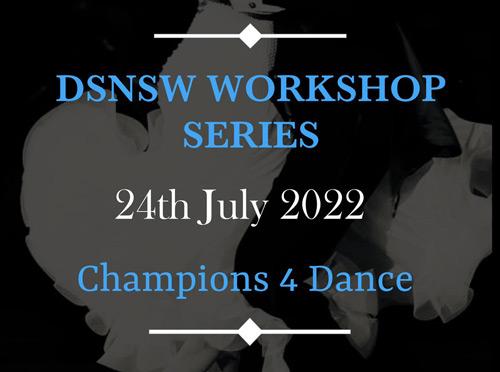 DSNSW Workshop Series 24th July - Jonathan and Talysa
Among our presenters for the 24th of July are Jonathan Kontrobarsky and Talysa Trevallion. We have posted their biography here for your enjoyment.
Jonathan and Talysa have achieved success in ballroom dancing from the Juvenile division all the way up to the Professional ranks. Having travelled all over the world competing in major competitions and working with the best teachers ballroom dancing has to offer, they are excited to share their views and knowledge to Australia's emerging dancers. For more information about Jonathan and Talysa, visit www.jtballroom.com
Some of their notable achievements include:
Australian DanceSport Championships Professional Ballroom Runners Up (Closed)
Australian DanceSport Championships Amateur Ballroom Finalist
Blackpool China Dance Festival Semi Finalists
Blackpool Dance Festival Amateur Rising Star Quarter Finalist
WDC Worlds Disney Cup Semi Finalist
Singapore Open Dance Championship Finalist
Japan Asian Open Semi Finalist
Korean Open Semi Finalist
Hong Kong Asian Open Semi Finalist
Australian Junior Champion
Australian Youth Champion
Remember, this event is FREE for all financial DSA members, and $20 for non members.
Register for this event online via the DSA entry portal. Any further enquiries can be directed to the following
exec.nsw@dancesport.org.au
Happy Dancing!