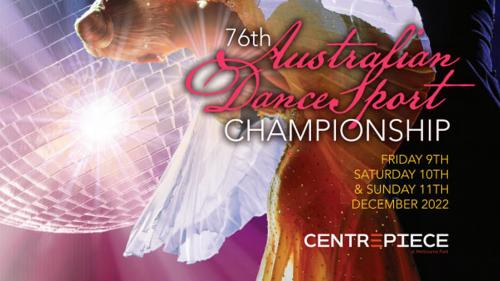 Christmas Night - Watch 76th Australian Championship
Let's bring back the tradition and watch the 76th ADS Australian DanceSport Championship on Christmas Night!
For those who remember, Christmas night was special to everyone in DanceSport as it meant the screening of the latest ADS Australian DanceSport Championship. It gave our DanceSport community the opportunity to showcase our wonderful sport to thousands of viewers around Australia, and for those who attended and/or danced, the chance to relive those magical moments.
Grab your popcorn now - we are back!!!!
DanceSport Australia in conjunction with the Australian Dancing Society are both proud to return to the tradition and live stream the Sunday Grand Final night on Christmas Night.
Tell your family, friends, neighbours and work colleagues now to tune in to the DSA live stream - it can be watched from anywhere around the world!
This live stream will be a 'one-time' event and will not be archived for future playback. However, DVD's will be available for purchase from the Australian Dancing Society.
To purchase your souvenir DVD of the Grand Final Sunday Evening 11 December 2022 please contact the Australian Dancing Society.
Email: info@australiandancingsociety.com.au
Where?
Click here for the DSA Livestreaming link: https://vimeo.com/event/2729085
Note: This service is FREE, no payment is required.
Date?
Christmas Night - Sunday 25 December 2022
Time?
4pm - Western Australia
5.30pm - Northern Territory
6pm - Queensland
6.30pm - South Australia
7pm - New South Wales, Victoria, Tasmania & ACT
9pm - New Zealand (sorry it's going to be a late night!)
Refreshments?
Popcorn, choc-tops and beverage purchases should be arranged via local retail outlets in advance so you don't miss any action on the night :-)