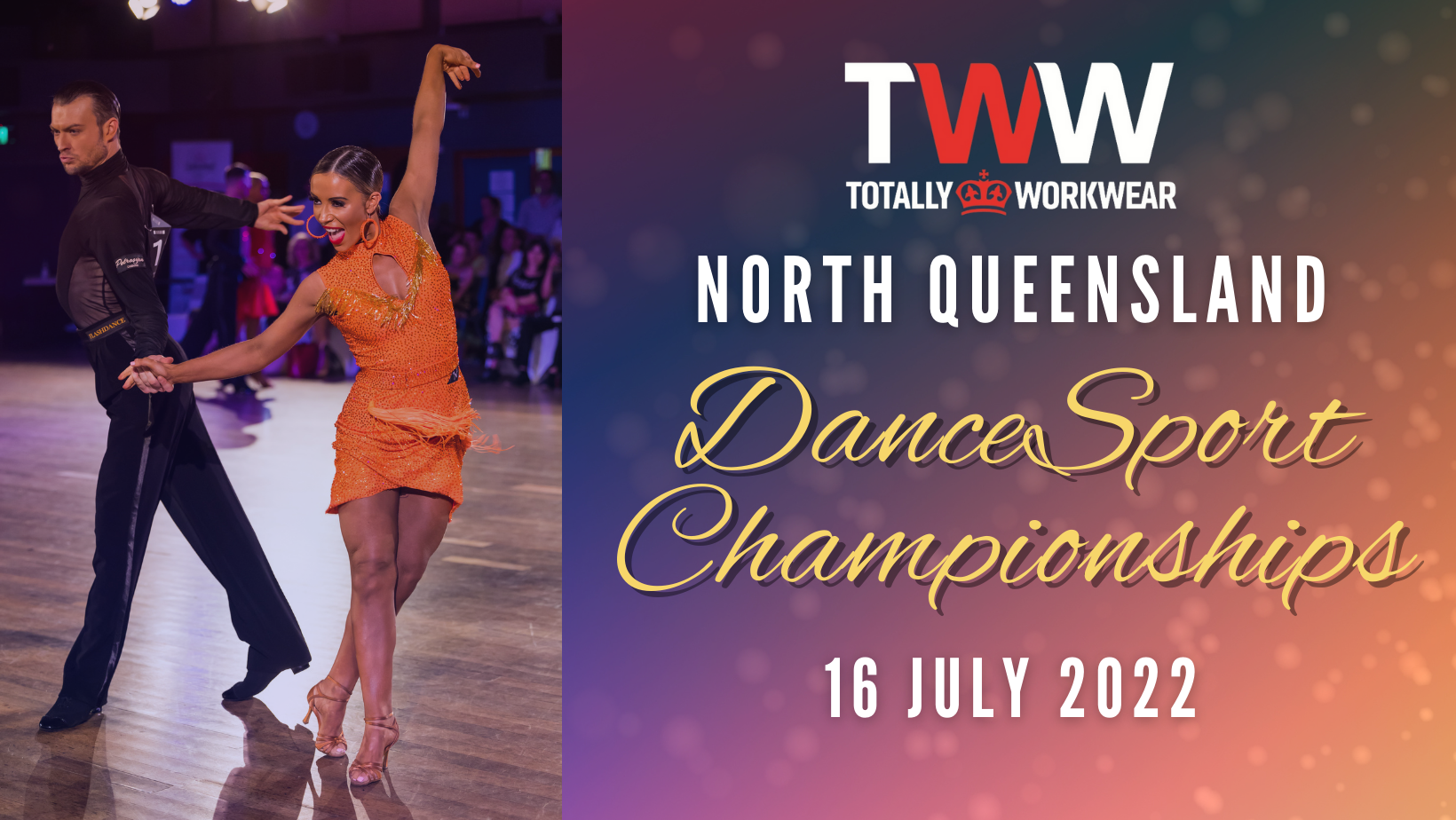 2022 Totally Workwear North Queensland DanceSport Championships
All the glitz and glamour of the ballroom comes to sunny Cairns for the Totally Workwear North Queensland DanceSport Championships on Saturday 16 July 2022!
Join us where the rainforest meets the reef for a full suite of events for all ages - Under 16, Recreational, Amateur, Para Dance and Cross Divisional offerings will cater to all.
We are thrilled to announce a brand new venue for this year's event - the Grand Ballroom, Pullman Cairns International. Centrally located in the CBD, you will love this beautiful venue.
Cairns is a beautiful part of Australia to visit in the middle of the year. Escape the winter blues and soak up some tropical sunshine, with temperatures in Cairns averaging between 17 and 26 degrees!
There's no shortage of activities to keep you busy while you are here. Cairns is the perfect gateway to explore both the Great Barrier Reef and the Daintree Rainforest – in fact it is the only place in the world where two World Heritage Sites meet.
If you've been hanging out for a tropical island escape, be sure to stay for our trip to Fitzroy Island on Monday 18 July - a group discount has been arranged for all Championship attendees.
We are grateful to Totally Workwear for their invaluable sponsorship.
This event is proudly supported by the Cairns Regional Council.