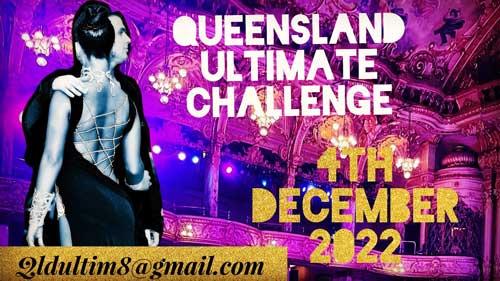 2022 Queensland Ultimate Challenge
Queensland, are you ready for the Ultimate Challenge??
We are excited to introduce a brand new event to the Queensland calendar - the Queensland Ultimate Challenge will be held on Sunday 4 December at Morayfield Sports & Events Centre.
Created especially with Pro/Student, Coach/Student and Pro/Am competitors in mind, our inaugural event will introduce the Pro-Am Quad Series commencing in 2023.
Open and Rising Star events have also been included for our Amateur competitors.
It's the ultimate warm up for the Aussies, and a final opportunity to compete for Queenslanders not travelling to Melbourne this year.
Food and drinks will be available for purchase from the venue.
Entries and Admission Fees
All Admission and Entry Fee payments can be made via the DSA Entry System
Event entry fees apply. Please make sure payments are confirmed when placing entries online.
Entries will close on 20 November 2022.
For more information please email qldultim8@gmail.com or contact the organisers:
Natalie Perry: 0404 565 567
Richard Perry: 0426 232 526
Kevin & Riana Morellini: 0407 760 246
Justin & Amy Sharrock: 0432 427 153