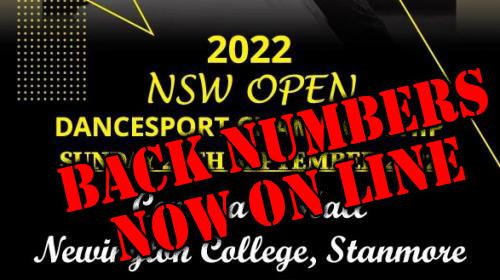 2022 NSW Open Back Numbers
The back numbers are now available for the NSW Open!
2022 NSW Open BAck Number List
If your name does not appear on this list despite placing an entry, you may not have paid your entry fee. Your entry is validated once your entry fees are paid.
If you have entered but are unable to attend or need to cancel your entry, please get in touch by Friday this week via the following email
exec.nsw@dancesport.org.au
This way we can ensure to present a professional and timely event for all.
Happy Dancing!