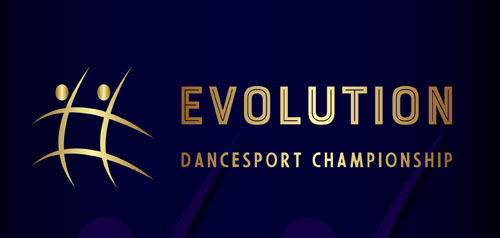 2022 Evolution DanceSport Championship
Introducing the Evolution Dancesport Championship to be held on October 8th at Union Hall which is part of the La Trobe University Precinct in Melbourne.
Evolution Dancesport Championship is brand new in 2022 and will host dancers from all across Australia and New Zealand. Evolution is Victoria's only independently run DanceSport Championship with the dancers in mind and offers an opportunity to compete on a big beautiful dance floor with a great atmosphere. A full program will be offered with Professional, Adult, U21, U16, Masters 1, 2, 3, 4, Pro/Am, Pro/Student, Coach/Student and Recreational events.
Evolution Welcomes all dancers to Melbourne this October.
Competition Information and Tickets
For all competition information please check the Competition Website
For all ticket information please check the Ticket Information
Accommodation
Special hotel rates for interstate and NZ competitors are available nearby. Check out the Championship website for more details.
Entries
Entries and Entry Fees payable via the DSA Entry System
Entries close: 15 September 2022