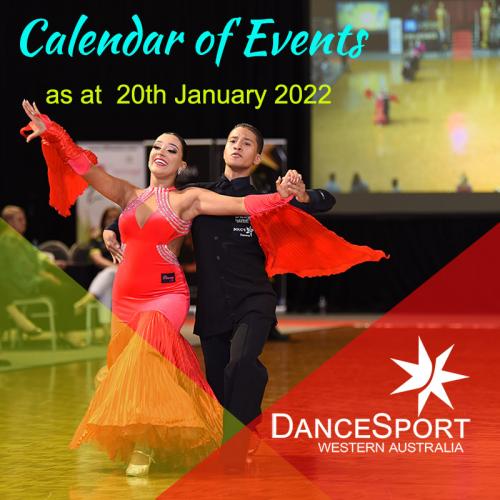 2022 DSWA Calendar of Events as at 10.01.22
Attention: Dancers & Patrons! Please view our latest updated Calendar of Events as at 10 January 2022. As circumstances may change, please check regularly for future updates of this Calendar.
Also please check regularlly with organisers of each event for any other inquiries you may have. Contact emails of organisers are provided on the Calendar for your convenience on the link below!
DanceSport WA 2022 Calendar of Events as at 10 January 2022
Kinds regards
DSWA Board