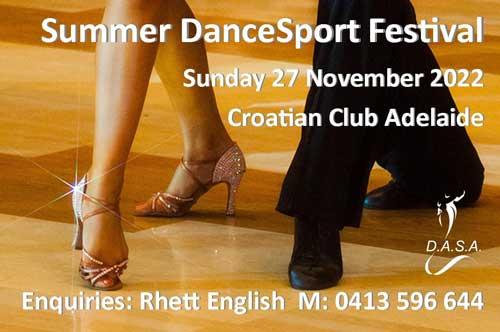 2022 DASA Summer Festival - Entries open now!
Entries are now open for the DASA Summer DanceSport Festival.
Venue: Croatian Club - 15 Wood Ave, Brompton SA
Date: Sunday 27 November 2022
One session starting 12noon (doors open 11.15am) and an estimated finsh 6.00pm.
Syllabus and Information
Download your syllabus here...
Entries
All entries and entry fee payments via the DSA Entry System
Please remember all Entry Fees must be paid to validate your entry.
Entries close Monday 7 November 2022
Enquiries
Rhett English - 0413 596 644