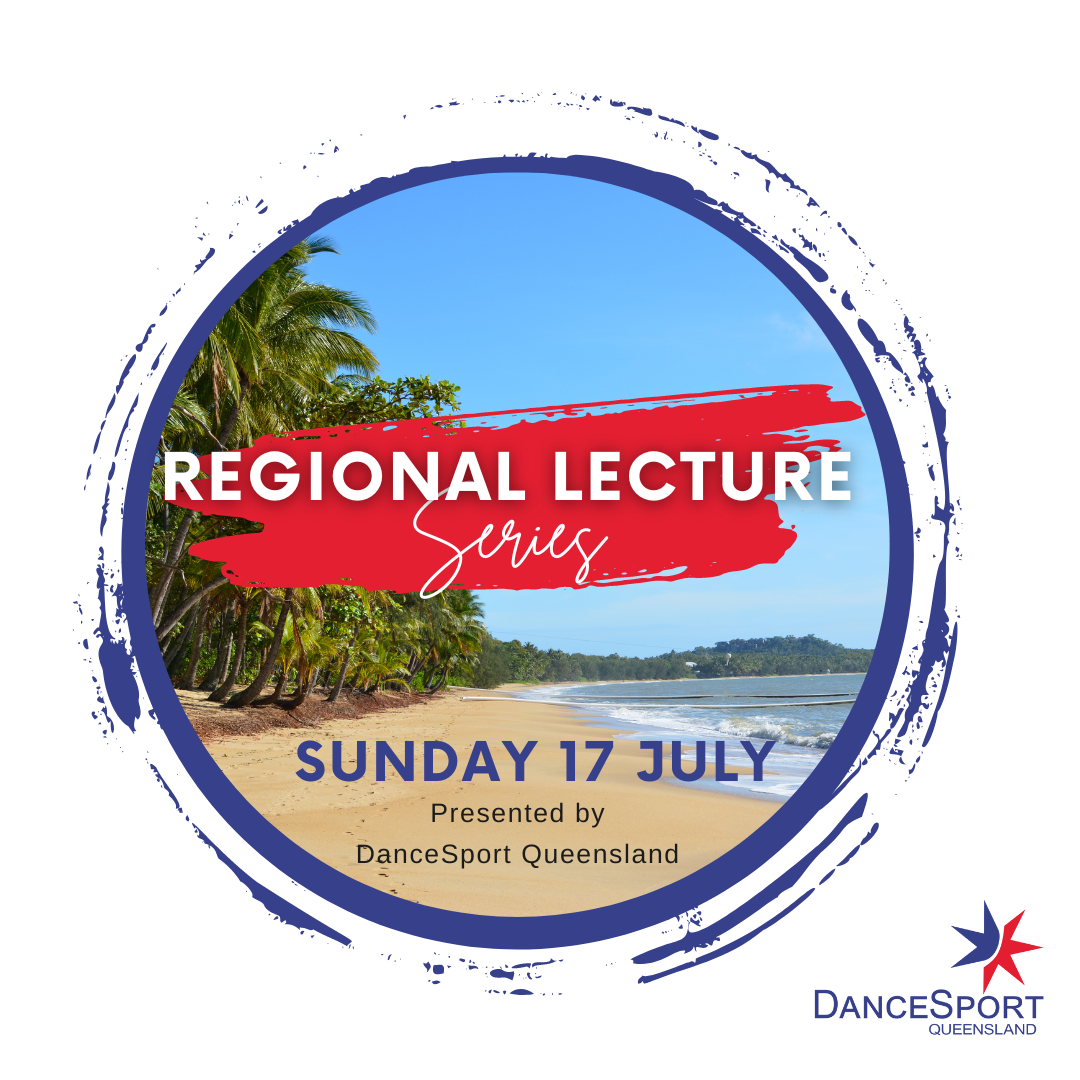 2022 DanceSport Queensland Regional Lecture Series
DanceSport Queensland is pleased to present a Regional Lecture Series in Cairns following the Totally Workwear North Queensland DanceSport Championships! Hear from some of Australia and New Zealand's Champion Professionals on Sunday 17 July:
New Vogue - Jared Parnell & Lecia Putland
For this lecture Jared and Lecia have teamed up for their points of view on this Style. Jared is an Australian Professional Ballroom and 3 x Australian Professional New Vogue Champion. 5 x world rep to the WDC Ballroom Championship and World's top 24. 10 x winner of the Southern Cross and Premier Championships. Lecia is Australian Professional NV champion, Australian Professional Standard finalist. Multiple Professional Wins at all major championships around Australia Including Southern Cross, Nationals, Premiere, East Coast Classic. Runners up at the Asian Pacific Championship when representing Australia. And coached many Australian Champions over the last 25 years.
Latin American - Justin & Amy Sharrock
Justin and Amy have danced together for 16 years. Over this time they have competed in England, Austria, China, Singapore, Malaysia, New Zealand and have been in all major finals in Australia. Crowning their careers so far as 3 x National Amateur Champions, and 2 x National Professional Champions.
Standard Workshop - Richard & Natalie Perry
Richard and Natalie Perry are the ultimate NZ and AUS collaboration. They trained extensively throughout Europe and have achieved outstanding results in their careers including: 9 x NZ Professional Ballroom Champions, Australian, Queensland and South Pacific Professional Ballroom Champions, 2x British Professional Ballroom Rising Star Finalists, multiple times Professional open Ballroom Quarter finalists in all major international competitions.
DSA members can enjoy all three of these sessions for only $20! Refreshments are included.
This Lecture Series will be held at 44 Morehead Street, Bungalow. We hope to see you there!