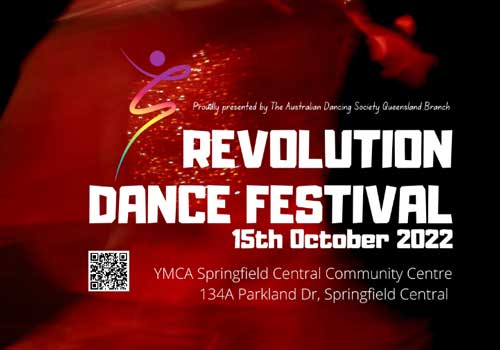 2022 ADS Revolution - Extra Events Added
Updated - 15 September 2022
Extra events have now been added to give Competitors extra opportunities to dance in the Under 16 and Recreational Divisions.
An extra single dance event has been added to the following events...
All Under 16 Division Lead/Follow events
All Under 16 Division Solo events
All Recreational Lead/Follow events
Please login to the DSA Entry System to access the extra events available.
---
Entries are now open for the 2022 ADS Revolution Dance Festival proudly presented by the Australian Dancing Society - Queensland Branch.
Date: Saturday 15 October 2022
Venue: YMCA Springfield Central Community Centre*
A large syllabus of events have been offered in all age groups and Divisions including Pro/Am, Coach/Student, Pro/Student and Synchro Team events.
This year the Revolution Dance Festival will be held the YMCA Springfield Central Community Centre which offers great facilities for our dancers and spectators. Food and drinks will be available from the venue.
Ladies Heel Protectors MUST BE WORN whilst dancing - NO EXCEPTIONS
NO STILETTO SHOES - Attendees will be asked to remove shoes if Stilettos are worn.
*Please note there are two YMCA venues in Springfield so please ensure you add the correct one to your GPS! Here is a Google Maps link... YMCA Springfield Central Community Centre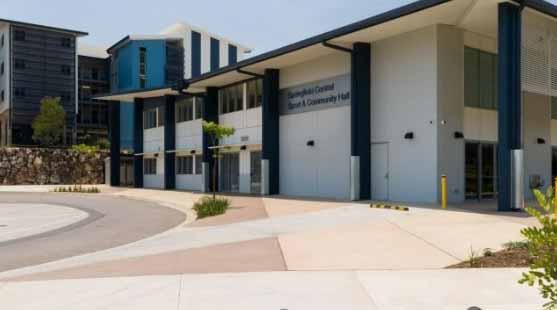 Syllabus Competition Information
Entries
All Entries, Entry Fees and Competitor Tickets via the DSA Entry System.
Please note your entry is validated upon payment of all Entry Fees and Competitor Ticket fees.
Entry Closing date: Monday 3 October 2022
Spectator Tickets
Spectator tickets are available for purchase through the DSA Spectator Ticket System
Enquiries
For all enquires please contact:
Jody Rollason - email - jody@rhythmdanceattitude.com.au