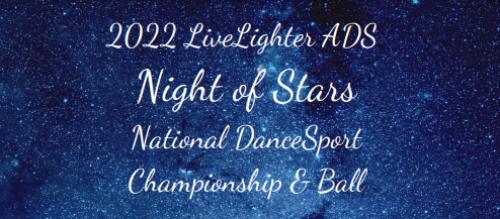 2022 ADS Night of Stars - Entries Open
Entries are now open for the ADS Night of Stars being held on Saturday 2 July 2022 at the beautiful Lakeview Ballroom, Joondalup Resort, Western Australia.
Entries are via the DSA Entry System.
Please remember to pay your Entry Fees at the time of entering to validate your entry. Entries close COB Friday 10 June 2022.
Accommodation is available at the Joohdalup Resort. Use the online booking code - Event10 or contact the Joodalup Resort directly on 08 9400 888 quoting the 2022 ADS Night of Stars DanceSport Championships.
For all ticketing information call Michael Baker 0414 706 461