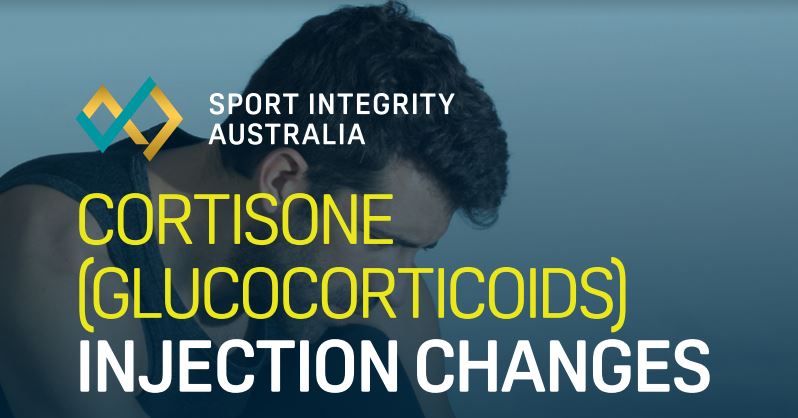 New Rules Around Glucocorticoid (Cortisone) Injections - Sports Integrity Australia
Sports Integrity Australia have advised that from 1 January 2022, all Glucocorticoid (GC), or "cortisone", injections will be prohibited in-competition. This is a new ruling, making their classification consistent with oral GC preparations.
GC injections are permitted out of competition, however, most commonly used GCs have a wash-out (clearance from the body) period of between three and five days while some types of GCs can stay in a person's system for up to 60 days for intra-muscular injection. This means that some injections given before competition can be detected in an in-competition sample.
If an athlete requires a GC injection for legitimate medical purposes, they'll need to check the Sport Integrity App for their Therapeutic Use Exemption (TUE) requirements and keep good medical records to enable a TUE application. Always discuss any treatment with your doctor.
Sports Integrity Australia have published fact sheets to assist athletes, which can be found here.