To share this news on Facebook click here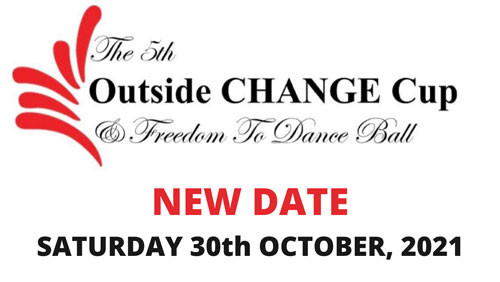 2021 Outside Change Cup - NEW DATE
A new date has now been set for the 5th Outside Change Cup & Freedon to Dance Ball which will now be held on Saturday 30 October 2021.
The Organisers have put together an information sheet which details all the changes including relevant information for all current ticket holders, anyone wanting to enter or, who has entered and needs to change their entry, plus some other general information.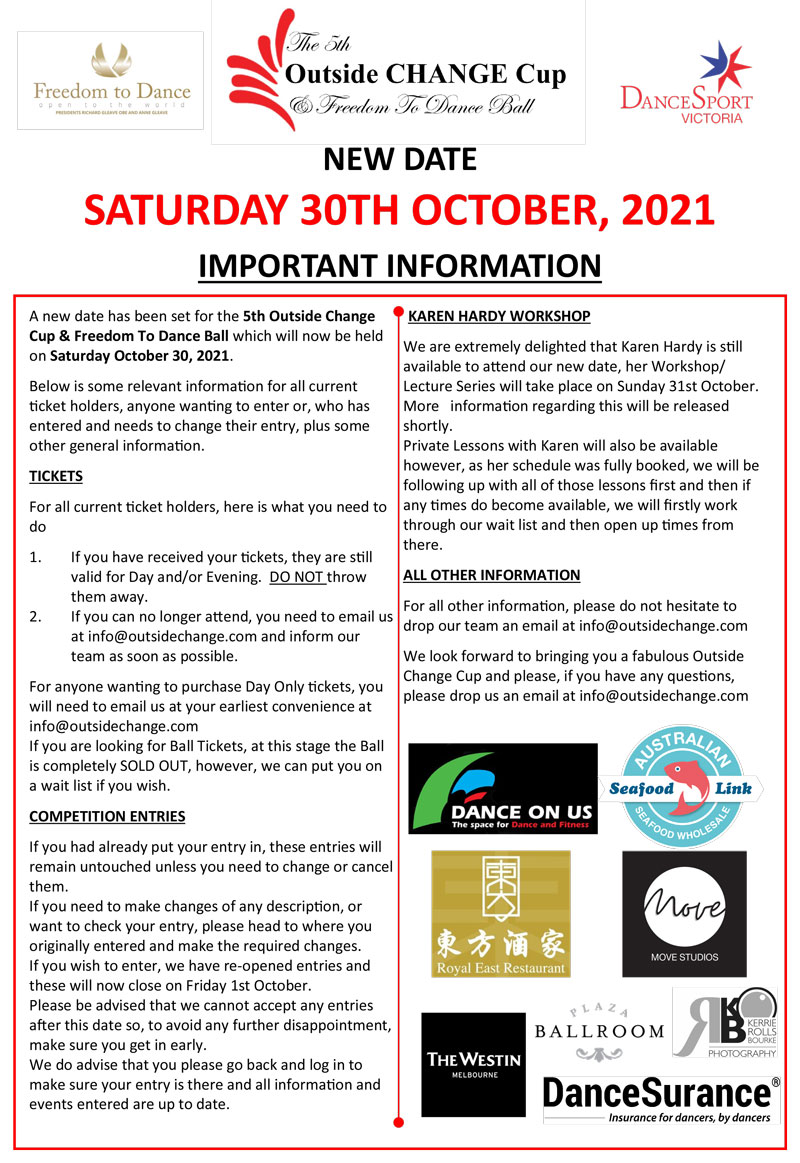 Press Release
5th Outside Change Cup & Freedom To Dance Ball 2021
Wednesday 2 June 2021
Due to today's latest announcement from the Victorian Government, this year's Outside Change Cup scheduled for Sunday June 13, will be postponed (Date To Be Confirmed).
At this stage we are working with the Plaza Ballroom to discuss possible dates for later in the year, but as you can understand, we are totally governed by the Victorian Government restrictions and decisions and, the availability of the Plaza Ballroom.
We will keep you all informed as more information becomes available to us, but rest assured, the 5th Outside Change Cup & Freedom To Dance Ball will be the best one yet.
Jason Beaman
Organiser - 5th Outside Change Cup & Freedom To Dance Ball, 2021