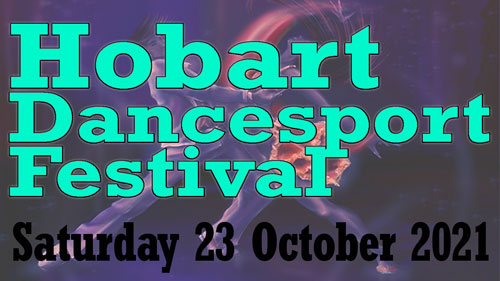 2021 Hobart DanceSport Festival
The Hobart Dancesport Festival will be held on 23 October 2021 at the Hellenic Hall, North Hobart.
Dancers, are you missing travelling? If you are from a Green Zone why not dance in Tasmania. Events are available for all age groups with lots of opportunities to dance for everyone.
Entries
Entries are now open via the DSA Entry System
Competition Information
For all competition information, you are welcome to give Mazz a call...
Phone: 0412 205597