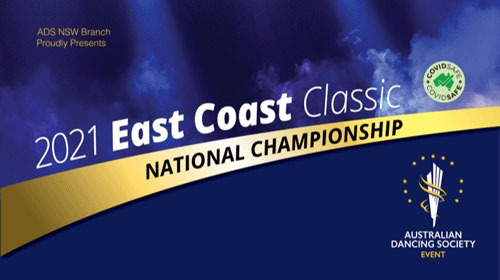 2021 ADS East Coast - CANCELLED
To our Members and Supporters, It is once again with much disappointment, that we must cancel the ADS East Coast Classic Championship for 2021.
This decision has been made in light of NSW government restrictions not being able to ease quick enough to allow our competitors adequate time to prepare and also with regards to capacity limits in the venue.
As always the ADS NSW remains totally committed to bringing quality, safe and enjoyable events to all of our competitors and supporters and we very much look forward to a greater outlook in 2022 when we will all return to the competitive dance floors once again. Until then, stay safe and practice hard.
Melinda Hayes
Event Organiser ADSNSW