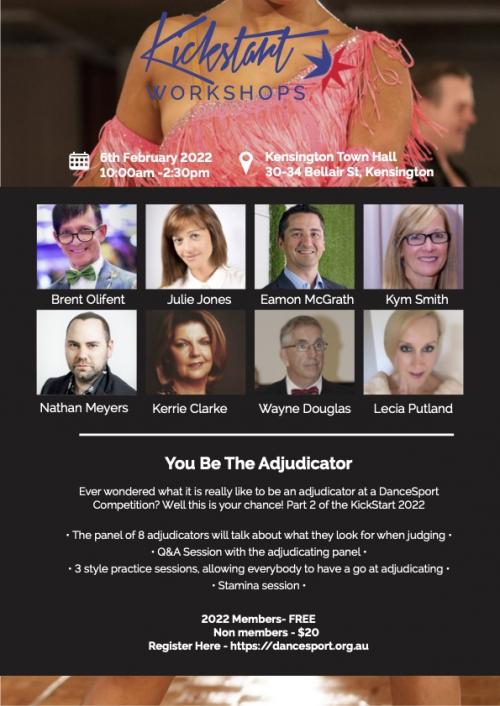 DSV Kickstart 2022 You be the Judge Presenters
Ever wondered what it is really like to be an adjudicator at a DanceSport Competition? Well this is your chance! Part 2 of the KickStart 2022 Series we will be running a workshop day titled "You be the Adjudicator"
Part of the day will consist of a short discussion with some of our highly esteemed and qualified adjduciators in each style so you can hear straight from them what they are looking for when judging a competition. We would like to introduce you to our highly experienced and qualified presenters -
Brent Olifent, Julie Jones, Eamon McGrath, Kym Smith, Nathan Meyers, Kerry Clarke, Wayne Douglas and Lecia Putland
Registrations for this event will open soon!!
Watch this space!!!