To share this news on Facebook click here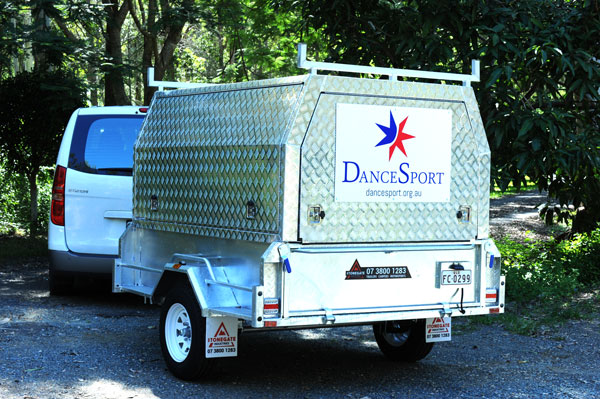 DSQ Support for Competition Organisers
The DanceSport Queensland Board has been working overtime to find ways to support Queensland Competition Organisers which in turn supports all DanceSport Members, competitors & spectators.
Organising Events in today's environment is challenging and expensive. To be blunt, these overheads are at some point passed on to DSA Members (& supporters) by way of increased ticket and entry fees.
Of course DSA nationally works with Organisers to reduce administration and costs. An example of this is through the dancesport.org.au website which handles On-Line Entries and Ticketing Systems. In fact the new On-Line Ticket System will save thousands of dollars over the year when compared with other external on-line ticketing services. DSA charges nothing (zero) for Organisers to use this system while other on-line services charge an administration fee, for each ticket. Sometimes this fee is absorbed by the Organiser and sometimes to is passed directly to the customer, but rest assured, in the end DSA Members pay one way or the other.
State Boards also work to improve services and reduce costs by investing in equipment that can be used at their State DSA Events. For example both Queensland and Western Australia State Boards have purchased Adjudicator Tablets and WiFi routers for use at their respective State's competitions.
Recently State Government funding in Queensland has allowed that State's Board to make further investment in several key areas which will flow on to improved service and ultimately lower costs for all.
DSQ's existing audio equipment has seen a bump in specification allowing the system to be used at larger venues.

A fully automatic defibrillator has been purchased. An important item which hopefully will never be needed.

Along with the defibrillator a substantial First Aid kit will now be available to Queensland Organisers. No need to explain the benefit here.

Several large screen TVs have been donated which will be of use in the Marshaling Area. Upgrades are on the way to integrate these with the DanceScore system.

QR code scanners have also been acquired for use in scanning tickets in and out of the venue which will assist in the Covid requirements.
So how does all this equipment, along with existing scrutineering, video and signage, get to Queensland competitions? That's where the trailer (photo) comes in. The use of this brand new trailer has been donated by Martha and Dallas Williams.