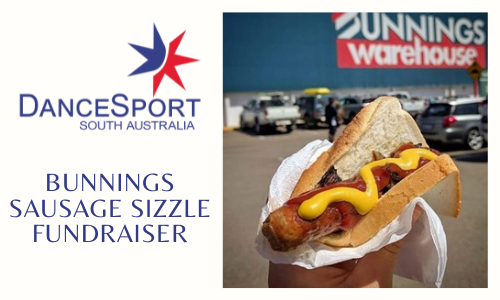 DanceSport South Australia Bunnings Sausage Sizzle - Volunteers Needed!
DanceSport South Australia invites you to support our sausage sizzle fundraising event on Sunday, 14 November 2021 at Bunnings Warehouse, 108 Railway Terrace, Mile End SA 5031.
We would love for you to join us for a sausage sizzle and volunteer to help raise funds to promote our sport. It takes a team - please let us know if you can spare a couple of hours. You may have a friend who would join you.
If you would like to volunteer for a couple of hours between 8.30am - 4.30pm we would appreciate the help. please contact Karen Mills on 0403029672 if you are able to attend.
Come along on the day for a yummy hot snag and support our State Branch!
Sausage in Bread $2.50 each and Drinks $1.50 each.